News

Indie Pharmacy, HVAC Company Named Area's Best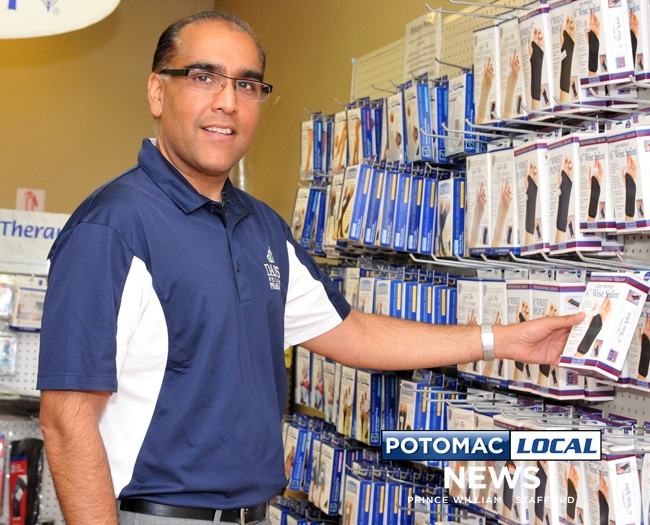 STAFFORD COUNTY, Va. — In a neighborhood of chain pharmacies, one the few independent pharmacists in the region was awarded Stafford County's Entrepreneur of the Year Award.
Dan Singh operates his business, aptly named Dan's Pharmacy, on Va. 610 in North Stafford. He sits one block from a CVS Pharmacy that is currently expanding, and about three miles from another CVS Pharmacy. He offers the same prescriptions as the big guys, many of the same off-the-shelf products, and he also has a drive-through window where customers can pick up and drop off medications – just like the big guys.
"If there are a lot of prescriptions being filled in the area there are a lot of customers," said Singh. "I don't mind competing with the chains, I just don't want to have to compete with another independent."
For his, and many other businesses honored by Stafford County's Department of Economic Development, it's the ability for a company to provide excellent customer service that makes all the difference.
Dawn Richards has worked at Childress Heating and A/C for 19 years. It's a company started by her father, and she's been working there since high school.
The company was recognized as being the best (small business) place to work in Stafford County. While the summer season can be busy, it's a team atmosphere that helps things run smoothly.
When things get hectic, everybody just jumps in," said Richards. "These guys run late into the evening to service our customers, but that is one of the reasons why our customers rely on us."
A slow economy, wrangling with customers who late on their payments, and keeping a trough of well-trained employees at the ready are some of the challenges Childress Heating and A/C faces. Richards says she'll tough it out, perhaps for another 19 years, because the family business is in her blood.
Geico Insurance, which has a large corporate office on U.S. 17 in Stafford County, was awarded the best (large business) place to work.
Software maker Intuit as awarded entrepreneur of the year for large business. The company has call customer call center that helps support the company's many familiar products like Quicken and Turbo Tax. The news, however, is bittersweet, as the company on Tuesday announced it would lay off 159 employees as a cost-cutting measure.
Send news and photos to Potomac Local
Subscribe Now for Free!
Get
updates straight to your inbox.
A word from our sponsors...