News

Moser: Why is there no School?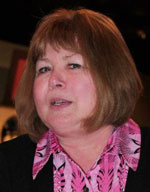 It seems no matter what we do, snow wins! This latest snowfall, forecast to be 4-10 inches, was much closer to the minimum than the maximum.  VDOT was prepared with over 4,000 vehicles to clear snow and treat the 17,000 miles of roads in Northern Virginia. VDOT provided us with a tool to track the snowplows and ascertain where the plows had been and would be going. You can search (after 2" of snow) by zip code or street or address.
That VDOT page has everything needed to declare war on snow. You can view the mobilization plan, road status and resources right on that page. There's even a legend to help you identify the many graphics that determine road conditions. With VDOT boasting 4,000 pieces of equipment, we all feel confident that no matter what nature throws at us, we can handle it!
So, what happened? Schools were closed on Jan 21, 22, and 23. On Friday, schools opened two hours late.
I absolutely would not want to be the person who decides whether school is open, closed or delayed due to inclement weather. That job should come with a warning: "The number of people you please may vary by time, date, location and number of preceding days off."
I saw numerous comments on Facebook asking, "Why are schools closed? The roads are clear!"'
Karen Peak has the answer to that. She compiled a portfolio of photographs that she took and added photos that others took. She remained in contact with our Neabsco School Board Representative, Lisa Bell. Bell also travelled the roads and photographed some deplorable conditions.
Here are just a few observations that affect our communities:
Prince William County encompasses 348 square miles.

We have 85,000 children in our schools.

VDOT is responsible for clearing streets and roads on a priority basis. The schools are responsible for clearing their own property.

Prince William County is not responsible for snow removal. This text from PWCDOT: VDOT provides all road maintenance in the County, including snow removal. VDOT fills potholes and repaves roads, clears drainage ditches along the roads, services storm drain outlets, and mows along roadsides and on medians. Contact VDOT by calling 1-800-367-7623. 

These arctic temperatures breed ice. If the sun shines enough to begin a melt, the pavement refreezes as soon as the sun is past peak. There just isn't much anyone can do about layers of ice except pray for spring.

Not all residents are capable of shoveling snow. Some are ill, handicapped or elderly and we need some way to address that, BUT a vast number of apparently healthy residents seem to feel no obligation to clear their own sidewalks, let alone do any extra work to benefit children walking to school.
Yes, it absolutely is dangerous for children walking to school in ice, but this is not something to blame the schools, the board of county supervisors or VDOT. You needn't blame global warming or Mother Nature or God. What you can do is have online classes or an alternate education plan like the Khan Academy. Home schooled children continued to work through the ice, snow and arctic temperatures. We all need a better plan. Whether we're talking about children going to school or adults going to work, we need to find a way to function.
Send news and photos to Potomac Local
Subscribe Now for Free!
Get
updates straight to your inbox.
A word from our sponsors...