Moser: Excessive Government Waste, Spending Makes 'Me Very Testy'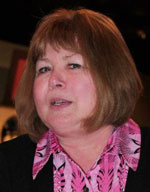 Last week I wrote a post entitled: Home Values Rebounding, Prince William Needs Housing Solutions. Someone left me a thoughtful comment that included this phrase:
"Those of us in older neighborhoods who were comfortable and safe in our homes for decades and paid mortgage on time had nothing whatsoever to do with the bad mortgage/foreclosure, etc. mess yet our home values have suffered greatly because of the actions of others."
I am typically ready to share responsibility for our plight with everyone, whether it is government, business or residents. I must say, though, that comment resonated with me, in fact the whole post sounded like the kind of rumble in the back of my head that I hear on a regular basis!
I (and the person who wrote that comment) paid my bills. I made my payments and I went without vacations and I SACRIFICED to pay off all our debts! My husband and I worked long hours and we continue to work for our neighborhood and our community.
It is not my fault there were unscrupulous lenders, nor is it my fault people bought houses they couldn't afford. It is not my fault that banks won't keep up their vacant properties and it is not my fault that a large portion of Prince William County residents and a few of our elected officials don't seem to recognize the plight of people like me and the person who wrote that post.
It is definitely not my fault that sequestration occurred and it certainly isn't my fault that my husband is still unemployed. Since I'm all riled up now, though, I'm going to blame somebody!
In October, I read a devastating article in the Washington Post about leaving $7 billion worth of equipment behind as we withdraw troops from Afghanistan. (We're not just leaving it behind, it's being reduced to scrap!) On Monday, I read another Washington Post article about the Air Force wasting $600 million by retiring a small fleet of planes only six years old and mothballing five more planes that haven't even been produced yet! Why? The Air Force and the National Guard are having some kind of power skirmish.
Then I read about Senator Coburns' "Wastebook" where he outlines $30 billion that the government could have saved!
I watched the school board allocate funding for a school that will total in excess of 110 million dollars and require debt service for many years, knowing, the overcrowded classrooms, and low teacher pay will continue.
So let me see if I can explain this in a way that everyone understands. People like me, who have been careful and cautious and thrifty all our lives are now in pretty dire straits. The home that we spent money to purchase, money to remodel and money to preserve is going to contribute very little to our retirement. (Thanks to those low housing values I shared with you last week.)
We didn't save enough when we were younger because we were busy paying off our bills and our home. We were being responsible.  Now, in the last working years of my husband's career, when we should be saving nearly every bit of income…there is no income.
So all this waste is making me very testy. I'm having a hard time thinking in terms of sharing the wealth when others are wasting it…and it's not my fault!