Sellers Takes Stafford Supervisor Seat, Takes Garrisonville for Democrats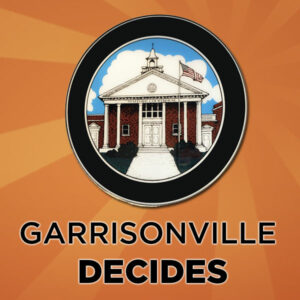 NORTH STAFFORD, Va. – After two elections in 2009 and 2013, long-time Stafford resident Laura Sellers was sworn in on December 10, as one of the newest members of the Stafford County Board of Supervisors. Filling incumbent Ty Schieber's seat in the Garrisonville district, Sellers has big plans for her time on the Board.
Graduating from North Stafford High School, Sellers earned her Sociology degree from North Carolina State University. In 2009, she had returned to Stafford County and chose to run against then Garrisonville District Supervisor Mark Dudenhefer.
Sellers recalled a conversation with her parents about how many Stafford races go uncontested, that sparked her interest in running for the Board seat.
"That's crazy; why would we have any races that were uncontested? That's really why I decided to run back in 2009. There should never be a race that is uncontested because it keeps an incumbent honest – so I learned the issues, really educated myself," Sellers said.
While Sellers did not win the seat against Dudenhefer, she made a commitment to run again in 2013.
"When I lost in 2009, I said 'I'm going to stay on top of the issues,'" she added.
It was the change to her game plan during the campaign that made the difference in helping her to win the seat during this year's General Election on Nov. 5. She turned a historically red Republican magisterial district in Stafford County to Democrat blue.
"I was more strategic this time. I'm the former Chair of the Stafford Democratic Committee, so I had an understanding of where the Democrats sat. I volunteered on a lot more campaigns here locally in Stafford, and I had finished all of the coursework for my Master's degree in Social Work, so I have a really good understanding of public policy," Sellers said.
And while recent Virginia elections have shown trending for more Democratic support, with Obama's Virginia wins in 2008 and 2012, and the recent gubernatorial race with the election of Terry McAuliffe, Sellers does not believe that this sweep of support for her party helped her during the campaign.
"It helped in knowing where Democrats sat, but Obama didn't win Stafford. Locally, it's just a very different race than at the national level."
To Sellers, one key strategy she implemented during the campaign was working on her bipartisan interactions with voters, and looking at the common ground they shared, instead of their differences; something she worked on in her role at the Department of Defense, working with openly conservative colleagues.
"In social work, we say there's a time called a 'learning moment' and there's a moment when you just move on," Sellers said.
Despite being new to the Board, Sellers plans to act as a strong advocated for the Garrisonville District, making it a priority for the district to have a strong voice.
"There are issues that need to be addressed in the district, like, our fire station – Station 14. We need a full fire station instead of a modular and a temporary building, which is planned for 2018; I would like to work with the Board and the County to find a way to move that up," Sellers said.