Moser: Home Values Rebounding, Prince William Needs Housing Solutions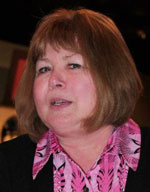 In 2007, my nice, middle class neighborhood had begun to deteriorate in obvious ways. Tall grass was everywhere. Houses stood empty. Vandalism and graffiti began to emerge. Prince William County created the Neighborhood Services Division in response to the issues that were arising. I attended my first Neighborhood Leaders Group in 2008, with the hope that I would explain the problems occurring in my neighborhood and the county would fix them. (The county was way ahead of me!)
Most housing in Prince William County has recovered, but my home, here in Lindendale, while it has recovered some value, (from a high of $411,000.00 in 2009 to a miserable $136,000.00 one year later in 2010, to today's current assessment of $231,000.00) that assessment has gone from being an acceptable median price to a value nearly $100,000.00 BELOW the current median price!
As I watch the birth of a new Woodbridge and the rising of the Potomac Communities, I'm left to wonder what will happen to my neighborhood in Dale City and others like it. I see homes being built in the 22193 zip code, like these beginning at $437,000, and these, ranging from $519,000.00 to $ 670,000.00, and I am grateful these homes are not tax negative constructions. (These higher priced homes pay for services like school, police and fire from their assessed taxes, ergo "tax positive", as opposed to homes assessed at lower values are "tax negative". 
Our home is now 37 years old. In most places, that is not particularly old. This page states the average age of homes in all the surrounding counties. Our home is twice the average age for Prince William, but age is not the problem. I tracked those values on Zillow:
Average Sales Price:
Manassas (20112)       $427,300.
Gainesville (20156)    $424,000.
Dumfries (22025)        $336,000.
Lake Ridge (22192)     $297,900.
Woodbridge (22191)  $264,000.
Dale City (22193)        $258,000.
Dale City, and, in fact, most of Prince William County, was built as a bedroom community — a place to escape the crowded cities. That is who we were. Today, with a population of more than 425,000, we need to acknowledge who we are.
We need to search for solutions for aging housing, aging residents, and aging infrastructure. We can't just continue to build new, ever more expensive homes to attract proffers and increase property taxes. That is not working, as evidenced by the problems we are encountering with our schools.
We need plans to incentivize homeowners to invest in remodeling with low cost or no cost loans. We need improvements to our communities that engender pride of place. While I am delighted to see plans for the magnificent new libraries in Montclair and Gainesville, I know our Dale City Mini Library is about the same square footage as my home and yet serves a population the size of every other magisterial district. (Yes, I know, the Chinn Library and Woodbridge Library are regional libraries and we in the Neabsco District use those.)
Our Dale City Farmers Market has long been a blessing to our community and provided a unique experience since 1987. Last year Occoquan started a Farmers Market and Tackett's Mill in Lake Ridge will be boasting their own Farmers Market in the spring. You can visit Farmers Markets in Manassas or Bristow. That's great for residents of those communities, but what will the competition mean to Dale City? One of our only unique assets is no longer unique.
I am grateful for our amenities like the Prince William Ice Center and Waterworks at Andrew Leitch Park. I'm not discounting the value of the Sharon Baucom Dale City Recreation Center. It's great we have a public pool at Birchdale, but none of those are bringing up our housing values.
I don't want to whine with "woe is me" theatrics. I just want some ideas that work; some suggestions that will help and some acknowledgement that residents in older communities deserve solutions to the low housing values.