Schools Seek Input on Returning Artifacts Found at 12th High School's Grave Site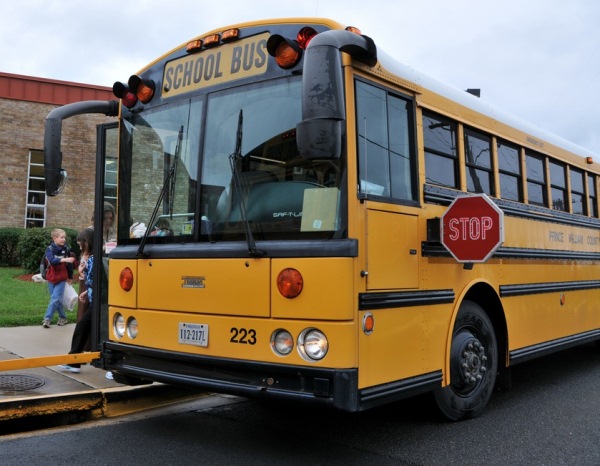 PRINCE WILLIAM COUNTY, Va. – School officials in Prince William County want to hear from the public on what do to do with artifacts found at the site of the soon-to-be-built 12th high school.
A series of graves were found at the school site near Va. 234 and Hoadly Road over the summer. Last month, those graves were dug up to make room for a football stadium for the new school site. The owners of the graves were identified as belonging to the Lynn family who used to live in the area in the late 1800s.  
Now school officials will hold a public meeting to get feedback on the re-interment process of the small artifacts found.
More in a press release:
The Prince William County School Board will meet to hear public comments on plans for re-interring artifacts and remains from graves discovered during clearing for the county's 12th high school, now set for completion in 2016. The meeting will be held at 7 p.m., December 16, 2013, at the Board Meeting Room of the Edward Kelly Leadership Center, 14715 Bristow Road in Manassas.

Archaeologists and others have completed study of the fragmentary remains from graves previously hidden beneath trees and brush that had grown for decades. Insights and historical information will be presented so local residents can weigh in on appropriate ways to recognize and reinter the historic discoveries.

Those wishing to address the School Board may:

• Notify the Board Clerk in writing at P.O. Box 389, Manassas, VA 20108; by phone at 703.791.8709; or by email at pwcsclerk@pwcs.edu prior to noon on the day of the Board meeting to be placed on the list of speakers; or

• Sign onto the list of speakers maintained at the entrance to the School Board meeting room at the beginning of the meeting, but prior to 6:55 p.m. on the evening of the meeting.

Please provide your name, address, phone number. In keeping with Board policy, all registered speakers will receive three minutes to present their views, which will be considered in subsequent Board deliberations.

Exhumation and relocation of the graves was necessitated by timing and budget for school construction, combined with the unique site attributes that restrict the flexibility of the project.