Moser: Community Associations Play Role in Proffer Negotiations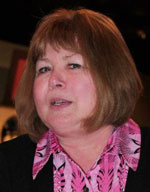 Opinion 
Some of the many tasks performed by civic associations like LOCCA (Lake Ridge Occoquan Coles Civic Association) or MIDCO (Mid County Civic Association of Prince William) include courtesy review of plans, SUPs (Special Use Permit) and rezoning. These civic associations are volunteer groups, usually (but not always) with officers elected by a general membership.
Most of the civic associations have experts in their groups, with specialties like land use and transportation expertise. Many of these groups are also community stewards, protecting the environment and resources on behalf of their communities.
Some associations have been around a long time, like Dale City Civic Association. Some of our areas overlap as in OLR, (Occoquan Lake Ridge Civic Association.) Some of our districts abut and some of our challenges are the same, yet many of those challenges are unique. WPCCA was established in 2008 to address the Woodbridge and Potomac Communities and NAA was formed to address issues in, but not limited to, the Neabsco district.
There is a CDCA (Coles District Civic Association) that has no physical meetings and there is FOCAL (Federation of Civic Associations for Land use) that is composed of members of several of the above listed groups.
One of the unique conditions we review is proffers. Proffers are cash or non-cash contributions from builders and developers. There is oversight administration of proffers as a part of the Prince William County Planning Office that clearly defines what proffers are, what they are used for, and what benefits they provide.
One of the most interesting documents of all time (if you're interested in land use) is this one, titled,
Monetary Contributions Report. If you really want to read the 33 pages, though, I recommend you download and save the document, then rotate the "view" feature on your PDF viewer to save your neck from permanent tilt!
One would think the proffer process is very cut and dried, since its acceptance in Prince William County in 1976, but often it is left to the civic associations to "negotiate" proffers, fine tuning what is possible with what is necessary to get the best for our communities.
Trying to explain this proffer process to readers in about 500 words is not going to be possible. I'm likely to bore you. (In fact, I think I found myself nodding off in the midst of this!) So, I recommend you start with an easy example of a courtesy review of an SUP and the ensuing proffer.
Visit our Neabsco Action Alliance web page to view the presentation by Frank Stearns on behalf of AT&T to erect a communications facility (a cell tower) in Keytone Park. By viewing the brief slideshow, you can see what is involved in the SUP. We (NAA and LOCCA) are reviewing the construction of the facility and have been advised by Supervisor Jenkins the proffers are two streetlights for Keytone Rd.
Let me know what you think in the comments or send me an email. You are also welcome to join NAA on December 10th, (7:00 PM in Room 107 A&B, in the Development Services Building, 5 County Complex Court) when we host a courtesy review for a proposed auto sales establishment on Smoketown Rd.
Both these projects are located in the Neabsco District, but we welcome all Prince William County residents to our civic association meetings and we'd like to see many more citizens get involved with their communities.