News

SAT Scores Up Amid 'Teaching to the Test' Fears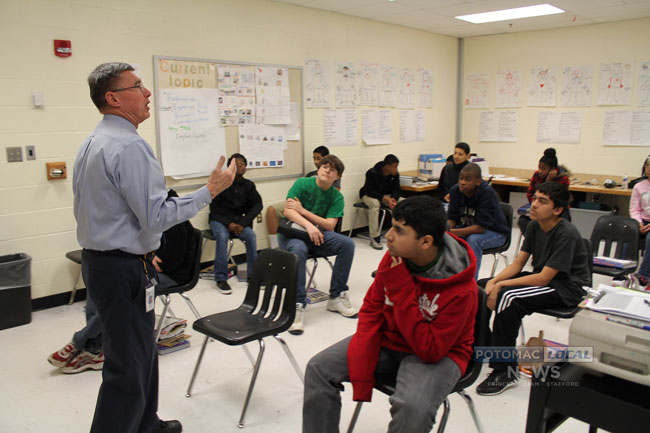 PRINCE WILLIAM COUNTY, Va. — The College Board reports that high school seniors in Prince William County have improved their SAT scores by eight points from last year and outperformed the national average in critical reading skills.
While this is a positive indication of student improvement, some worry that it may also bring to light a heavy reliance on standardized testing.
In the report that was released Sept. 26, an uplifting picture was painted of well-performing schools in Prince William County.
Some highlights of the report include:
• Battlefield, Brentsville, and Osbourn Park—scored higher than the state and national averages in all three subject areas; math, writing and critical reading.
• Patriot High School exceeded the state and national averages in math and writing
• Forest Park, Hylton, Patriot, Stonewall Jackson, and Woodbridge High Schools exceeded the national averages in critical reading.
• Brentsville and Woodbridge High schools—increased their averages in all three subject areas.
• Osbourn Park High School increased their averages in critical reading and writing, and maintained their average in math.
• Woodbridge High School achieved a 17-point increase in critical reading and a 12-point increase in math.
Prince William County Schools spokeswoman, Irene Cromer said in the press release that the overall improvement of scores and high-turnout of seniors for the SAT show the school's commitment to preparing students for college.
James "Jim" Livingston, president of the Prince William Education Association, says  that it is important to note that the ability of Prince William County schools to have significant gains in some areas more than others should be viewed as an opportunity to make further improvements.
"I think there are some positive signs in the rising test scores, but I think there are some very definite opportunities in (the scores) as well," says Livingston.
He says part of the biggest challenge for schools is providing the resources needed to create a world-class learning environment.
"We want children to succeed and in light of sequestration, the budget cuts within state government and the lack of funding at the local level, it comes increasingly difficult," says Livingston. "We have the largest class sizes in the state and it's difficult for teachers to really spend quality time with students when they've got 35 or more students in a classroom at the secondary level or more than 25 in a classroom at the elementary level."
According to Livingston, the SAT's have been long used in college admissions along with other criteria, whereas state mandated tests, such as the SOLs, are used solely on their own to rank student achievement or performance.
"SAT scores are traditionally used in conjunction with other evidence to help guide colleges and universities in making admissions decisions," says Livingston. "The reality is state mandated tests were not designed to measure a students' abilities or a teachers' effectiveness and their overuse is giving misleading information as well as making test publishers wealthy at taxpayer expense."
He says these scores only provide a "snapshot" of a student's learning abilities and fears that the country has become increasingly dependent on test scores rather than actual knowledge retention.
"One can't help but wonder if students might perform better on SAT tests if less time was spent in school on other standardized testing and more time spent on teaching and learning."
Timothy Healey, associate superintendent for student learning and accountability for Prince William County Public Schools. As a former high school english teacher for Osbourn High School, he agrees that when people discuss the issue of "teaching to a test" they are usually referring to the state mandated standardized tests rather than the SAT.
He says that the critical reading and writing skills required by the SAT tests were aligned well with the classroom material.
"I think if you examine what the SAT is all about from an English or language arts standpoint, it fits well with the overall skills that we want our students to be comfortable with," says Healey.
However, Healey says he does believe that 11th grade teachers may undergo additional pressure because they are often dedicating a large amount of time to help prepare students for both the SOLs and SATs.
Additionally, Healey says the schools do a number of things to prepare students for the SAT, such as starting early practice by means of the PSAT.
"All 10th and 11th graders take the PSAT test and the College Board will say that students that are able to take that multiple times, score higher on the SAT tests," says Healey. "We also provide free SAT prep-material through the College Board that is accessible to all high school students."
Send news and photos to Potomac Local
Subscribe Now for Free!
Get
updates straight to your inbox.
A word from our sponsors...