Renovated House in Manassas Will 'Advance' Area Nonprofits
A house in Manassas has been transformed.  
The home that was constructed circa 1900, now has all of the character and charm you would expect from a structure from this period and has been restored to its original grandeur. With eight months of extensive renovations completed, the home at 9208 Lee Avenue now serves as headquarters for Manassas-based real estate title and settlement company Advanced Title & Settlements, LLC. 
Since the Fall 2006, Advanced Title & Settlements has been serving the real estate title and settlement needs of communities in Virginia, Maryland, and Washington. Most recently in June, Advanced Title and Settlements launched an office in Cape Coral, Florida. But for longtime residents and owners Lee and Heather Mergler, Manassas and Prince William County is home.
"We have made our way through a volatile real estate market one foot in front of the other and are grateful that our doors are still open. We are truly excited about our growth to help more people." said Mergler. "We are passionate about each and every transaction and we truly appreciate the opportunity to work with our clients on one of the biggest transactions in their life – a real estate transaction. Our goal is to provide five-star, white-glove service each and every time at a reasonable price."
With the state of the real estate market in 2008, and more specifically in Prince William County, then ground zero for foreclosures and short sales, Advanced Title & Settlement created their short sales division. With the help of local Realtors, Advanced Title and Settlements have helped over 2,000 families avoid foreclosure by helping to manage their short sale transactions and securing short sale approvals for sellers that were underwater with their mortgage.
"It felt great to help families avoid foreclosure, said Mergler. "It was an honor to help people in their hour of need and that is why we are are so passionate about giving back to our community. We were able to keep our doors open in a down market and we feel privileged to be able to be to give back in a positive way."
Advanced Title & Settlements has served families, Realtors, builders and mortgage professionals and the community through fundraising, volunteerism, and has inspired others to give back. The grand opening and ribbon cutting of their new location in Old Town Manassas will also mark an ambitious charity fundraising program that will provide weekly media coverage for their real estate partners and publicity with financial rewards for selected local nonprofits.
Advance My Community Give Back  program:
Every residential and commercial real estate transaction conducted with thier partnering real estate affiliates that mentions "Advance My Community Charity Give Back Program" will ensure that 30% of Advanced Title and Settlement's sales commission will go directly to local charities. This give back program will be active until November 5th and will directly support 10 local charities. What makes this fundraiser a team sport  is that each charity will have the opportunity to vote daily to win their percentage of the total amount of money raised.
The lucky 10 nonprofits will be announced at Advanced Title & Settlements Grand Opening of their new location and ribbon cutting on Wednesday, September 18, 2013 at 4PM EST.
"As benefactors of this program, these nonprofits tireless efforts shape the lives of youth and adults from various backgrounds to do one thing- continue to make our communities great places to live, work and play " says Eric Williams, Exit Reality Broker.  Every real estate agent  that signs on to the program, referrals made, donation given and happy home owners will be documented through photos, videos and written articles weekly to showcase the commitment. Thanks to Potomac Local News Prime Time marketing solutions and other media channels we have the audience to make a big difference this fall.  Many local brokers within the community have signed on, however they are looking for more to join.
In addition to thier Advance My Community Give Back program, Advanced Title & Settlement has committed to a number of volunteer and fundraising events this fall.
If your looking to join the action call Heather Mergler for more information at  703.283.7495
Ribbon Cutting and Grand Opening of Advanced Title & Settlement – Manassas Office       
Wednesday, September 18 4pm – 7pm Ribbon cutting will take place at 4:30pm, then network and socials.
 PWAR Prince William Realtors Association 5K - Saturday, September 21 at 8pm
Team  Advanced Title & Settlement wants you to join thier team.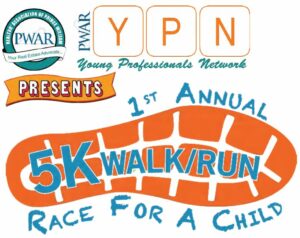 Run Ruckus DC  5K -Saturday, September 28 at 7am      
Advantages with Advanced:
Serving Virginia Maryland DC and FL
Extended Settlement Hours
Mobile Settlement Services
Bilingual Services
Competitive Fees
Serving Those Who Serve – Free Settlement Fee to Members in the Military
Short Sale Transaction Management

2 Responses to "Renovated House in Manassas Will 'Advance' Area Nonprofits" (Leave a Comment)