Artist Turned Entrepreneur, Strauss' Volunteerism & Community Involvement Key to Success
Potomac Local Leaders
All of us have either received help and/or given help to others in our lives. Especially in business, where lasting relationships are built on helping one another. 
When invited to a recent meeting of the Woodbridge BNI (Business Network International), I was pleasantly surprised by the energy and personable nature of the Woodbridge BNI. One of the many great parts of the BNI meeting structure is when everyone is given 45 seconds to give their "elevator speech" and request directly from the group what they need.
Today's Potomac Local Leader Kathy Strauss was clearly one of the smartest people in the room at the BNI meeting, for sending me a note. Kathy and I have known each for some time, but we haven't worked on any projects together yet. Kathy is the creative collaborative force behind a number of organizations and businesses in our area. I almost asked her to sign my iPhone because I'm such a fan of her work.
Meet Kathy Strauss…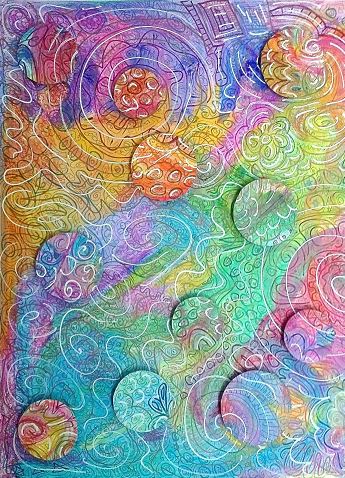 Vickers: I'm completely fascinated with structure and measurable success stories of BNI. In your own words what is the story behind BNI, and can you elaborate on of the practices followed during a BNI meeting?
Strauss: BNI is a great networking/referral organization. We originally joined a BNI chapter back in 2004 when we were looking to grow our business, the timing wasn't good for my husband and he decided to drop his membership.
But, in 2007, I saw an opening in the Woodbridge Connection chapter and jumped at the chance! Our chapter has super energy and has fun – but also gets business done at the same time. BNI is a worldwide business referral organization. It's mission is to help members increase their business through a structured, positive, and professional "word-of-mouth" program.
The philosophy of "Givers Gain" – by giving business to others, you will get business in return. Each chapter is "profession seat specific", for example, there can only be one plumber, one photographer, one financial planner, one web designer, one printer, etc. The chapters meet once a week and the members are held to a "code of ethics"…following up on referrals given, attending every meeting (or sending a qualified substitute), bringing visitors/guests… basically – keeping everything professional in what we do – all while having fun & promoting our business.
We have numerous success stories – but, one of them from a Woodbridge Connection member. Mike Horton from Polaris Press was able to grow his business to the point where he purchased another printing company. My business, ImageWerks has partnered with LaBella Bridal Boutique as one of their preferred photography vendors, plus our chapter has a strong special events team (photography, bridal, greeting cards, makeup, nutrition, etc) and we frequently partner together to offer packages to each of our clients.Overall, we know how to have fun, we all have developed friendships with one another – but we also hold each other accountable. After all, we are all each others sales team.
Vickers: Through your passion and experience  you have proven yourself to be a member of a elite group of professionals that are the storytellers of our local community. What's your story?
Strauss: I am a designer, photographer, creative coach, artist, teacher, & community volunteer. I own (along with my husband GC Schow) an award winning creative communications studio, ImageWerks – located in Lake Ridge. The services we provide are photography/illustration, creative coaching, and marketing & design.
I have over 30 years of design experience, including working as a designer and Art Director for World Bank and USAID. I use my "big business/international development" experience to my advantage and see the bigger picture when it comes to design, photography, project management andyes, creative solutions for businesses worldwide.
Currently, my business is focusing mainly on photography and art. I have a passion for storytelling – this can be seen in my photography projects that range from marketing & print publications, directed photo shoots, special events, project documentation, and of course – fine art.
In 2011, I received my Creatively Fit coaching certification. I had been designing everything in print, but also creating & teaching classes on how to develop presentations that were clear/concise & creative.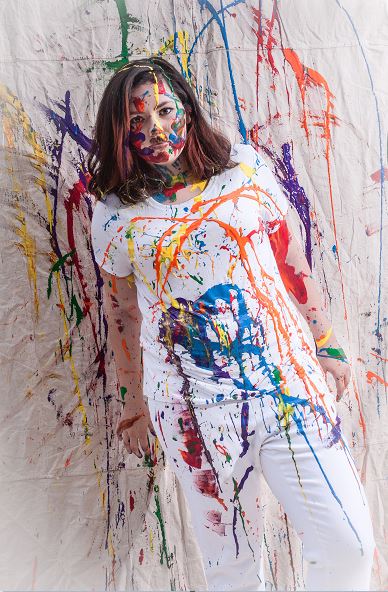 But, in the corporate world – the creative-communications department(s) were the first to be downsized and undervalued. So, after several down-sizes & layoffs, I decided to pour myself fully into my own creative communications studio.
Most people think what we do is easy – that we just pop ideas out of our fingers, or moreover the computer lets us design stuff easy. I turned the tables on the group & told them that I was the client and they were the designers. I gave them guidelines, visuals, words, and other clues – then said, "draw!" I watched in awe for 15 minutes while people sketched and doodled – but, I also encouraged them to stop "thinking" & just draw.
One person said, "I'm not an artist, I can't draw." I quipped, "can you doodle? Can you write your name? Then, you can draw."
I closed the session with the statement, "each one of us is an artist – we all have the ability to draw, paint, and have fun – if we acknowledge the fact that we all have that creative gene – that there is an artist within us… actually – we really are the artist of our lives." 
Vickers: We are all a reflection of the company we keep. What organizations do you play an active role in?
Strauss: My husband tells me that I have a big heart – that "volunteer-a-holic" is pasted on my forehead. Through all the years of being out in the community - I learned that if you want to make a difference in where you live – you need to get involved.  
Over the years, I have lent my creative hand to the Prince William Chamber of Commerce (check out the 2013 Spotlight on Business directory… 80% of the photos in it are mine!) and the American Red Cross.
But, currently, I sit on the board of directors/advisory council for the following organizations: Project Mend-A-House, the Prince William Library Foundation, the Patient & Family Advisory Council for Sentara Northern Virginia Medical Center, and the Turning Point Suffragist Memorial Association. In 2010, I was accepted into Leadership Prince William – I graduated in the Class of 2010 (Third is Superb!).
Vickers: Due to your large presence in the community, I read a post about your work at the Workhouse Arts Center in Lorton and fell in love. From the eyes of an artist, why is the Workhouse so special to you?
Strauss: The Workhouse Arts Center is a really cool place. The history of it dates back to 1910 when it was established as a District of Columbia prison – the Lorton Workhouse.
The original facility was an agricultural work camp and in 1912, the women's prison was established. The first prisoners at the Workhouse were misdemeanants-men who had been arrested and jailed for public drunkenness, petty theft, simple assault and non-support.  Women were sentenced for solicitation, prostitution, disorderly conduct, vagrancy and intoxication.  
What is so special about the place? It's history, it's color, it's stories & well – it's tie to the history of women's rights to vote, the U.S. Constitution's 19th amendment. When the D.C. Government closed the prison and sold it to Fairfax County, I heard that some artists wanted to turn the place into an arts center – a creative reuse of a historic property.
I saw my opportunity to be a part of something special & juried into the Workhouse Photography Group in 2008. I am currently a member (and president) of the Workhouse Artist Associates of Gallery 902 (Building W9). I exhibit my photography and art there, as well as I am a course instructor through the Workhouse Institute & ArtStar camps.
Vickers: What's next for Kathy?
Strauss: To tell you the truth, I am doing what I love & really wouldn't change too much. Photography, art, teaching & giving back are a part of my life and yes – my passion. Personally, my dream is to make enough money to slow down & do more traveling and relaxing with my husband. Our family is spread all around the US. and we would like to take the time to visit and be with them.
But, for me & my business. my dream is to find a gallery to represent my work, maybe to even establish a gallery/art center of my own in an arts-friendly community. As I was telling someone the other day, "I live life, love life, paint life, and create life! I love showing people that as humans, we are innately creative & everyone's an artist. I love sharing my passion of creativity, taking pictures, telling stories, and giving back. I'm an artist, photographer… and with a camera & paintbrush in hand, I will capture the world. I am a creative know-it-all!
In the fashion of a official BNI meeting any member of a BNI program feel free to participant:
"You have 45 seconds to introduce yourself and business. Be clear and concise about what you need.  Here's your chance just add your 45 seconds in our comment section below.
Glenn Vickers is an 11-year executive content expert in creating sustainable private/public partnerships. Strengthening philanthropic resource development, corporate citizenship and business operations is his passion. You can contact him at govickers@potomaclocal.com or follow him on Twitter and Instagram @GOVickers