Drivers Beware: Virginia Toughening Stand on Drunken, Distracted Driving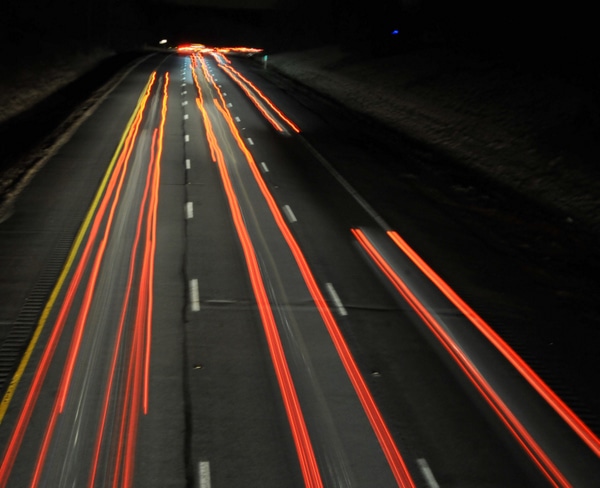 The penalties for drinking and driving or texting and driving will change Monday, July 1.
Currently, texting while driving is considered a secondary offense, meaning the offender must be stopped for another, separate offense in order to be charged for texting and driving. Under the new law, it will become a primary offense, allowing police to stop drivers suspected of texting or reading text messages while driving.
A first time offender will pay a $125 fine and $250 for subsequent offenses, an increase from the current penalties of $20 for the first offense and $50 for subsequent offenses. A texting while driving conviction can also result in three points on a person's driving record. Additionally, the new law imposes a mandatory $250 for any person convicted of reckless driving if found to be texting at the time of the offense.
More than 20 percent of all crashes in Virginia were attributed to driver distractions in 2012. More than 28,000 crashes resulted in 174 fatalities and 16,709 injuries, and many involved drivers using cell phones. Most of those distracted driver crashes involved drivers between the ages of 21 and 35 years old, and occurred at the end of the week, between Thursday and Saturday afternoons, according to a press release by the Virginia Department of Motor Vehicles.
DWI penalties also changing
Penalties for driving while intoxicated (DWI) will also change next week. Under current law, a DWI conviction is not considered a felony unless it is the third DWI conviction within 10 years. As of July 1, any DWI conviction will also automatically become a felony, with a minimum fine of $1,000 and one year in prison, if the offender has a prior conviction of involuntary manslaughter or DWI maiming while operating a motor vehicle or watercraft.
"These new laws address and raise awareness about some of the biggest dangers drivers face every day," said DMV Spokesperson, Sunni Brown. "Drinking and driving and distracted driving lead to crashes and these laws aim to keep drivers safe as well everyone else sharing the road. That's especially important with the upcoming Fourth of July holiday as there will be increased traffic on Virginia's roadways."
Every year prior to July 1, all sworn Virginia State Police employees are briefed on all new laws related to public safety, including the new texting while driving legislation. Both Prince William County Police as well as deputies at Stafford County Sheriff's Office have also received training on the new laws.
Police must see you texting
According to Virginia State Police officials, the texting while driving legislation will be enforced just as any other primary offense. The trooper must observe the illegal conduct of the vehicle's operator, thus providing the trooper with the reasonable suspicion to initiate a traffic stop on that vehicle. Further investigation determines what, if any, offense(s) the driver will be cited for by the trooper.
"Drivers should be prepared for checkpoints during the upcoming holiday," said First Sgt. Kim Chinn, of the Prince William County Police Department. "We also hold checkpoints throughout the year, not just on holidays."
Fortunately, cell phone carriers and others in the telecommunications industry are working together to help stop motorists from texting when driving. AT&T, Verizon, Sprint and T-Mobile have all banded together to create the "It Can Wait" campaign, to educate people – especially teens – about the dangers of texting and driving. In addition, several providers offer free mobile apps, available for Smartphones, which allow users to lock their screens while driving, activate auto-reply messages for texts and calls or utilize hands-free options.