Traffic

Prince William Elected Leaders Voice Opposition to Beltway Bypass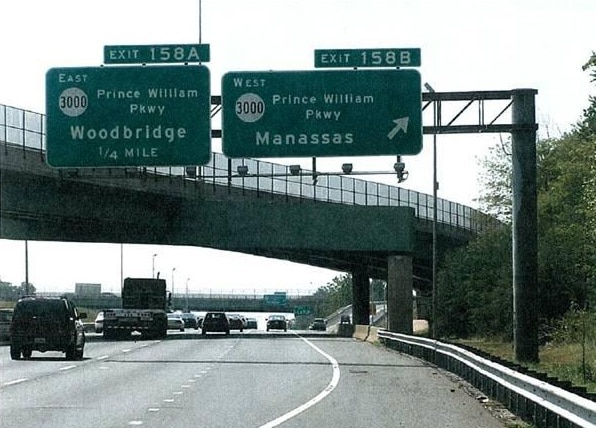 By URIAH KISER
PRINCE WILLIAM COUNTY, Va. — Elected leaders Monday said a plan to build a new highway threatens Prince William's coveted Rural Crescent.
Known officially at the "North-South corridor," it's also been dubbed the Tri-County Parkway, and by some as an Outer Beltway or Capital Beltway Bypass. Whatever you call it, Virginia Senator Richard H. "Dick" Black, Delegate Tim Hugo, and Prince William Gainesville District Supervisor Pete Candland say they don't like the road project. They called it a "billion dollar road" that's "ill-conceived," and said it would only benefit cargo traffic headed in and out of Dulles International Airport.
Officially, there is no official cost estimate for the road, but some have suggested early estimates of $1.2 billion. The proposed highway's path lies between Dumfries and Dulles Airport. If built, Va. 234 would be converted to a limited-access highway, and a combination of newly constructed lanes and the conversion of smaller roads between Manassas and Loudoun County would provide a direct connection between Interstate 95 and Dulles.
But landowners say the highway will mean the loss of local streets, and officials point out an agreement between the Virginia Department of Transportation that will allow for the closure of portions of U.S. 29 and Va. 234 Business that currently run inside Manassas National Battlefield Park before a long talked about Battlefield Bypass is built.
"If the North-South corridor is built, resulting the closure of Route 29, commuters in Fairfax, Prince William and Fauquier counties will be sitting on I-66, missing their children's events, missing dinners, and watching their quality of life deteriorate," said Delegate Tim Hugo, R-Fairfax, Prince William, who called his opposition to the highway the "new Battle of Manassas."
State transportation officials named the North-South route a primary transportation priority in the state, one of 12 "corridors of statewide significance" outlined by VDOT. At number 12, it was added to a list of 11 other priority corridors shortly after 2010 that include all major interstates in Virginia, U.S. routes 460, 17 and 13 on the Eastern Shore. The planned highway's reemergence (plans for the highway were tossed aside years ago as it was deemed then as unnecessary) took many by surprise, and the roadway has been dubbed the "zombie road."
The highway was the focus of debate last Thursday night in Manassas, where supporters of the highway said it's needed to spur economic growth in the region and throughout the state. Opponents on Thursday said the highway would hurt property values and do little for job growth in Prince William County.
Peter Candland on Monday said he "stands shoulder to shoulder" with Hugo.
"My concern is that we have not seen sufficient economic forecasting that is needed to determine if the [Tri-County Parkway] is the best transportation solution to speed access to and from Dulles Airport, or that it will create high-paying jobs here in Prince William County," said Candland.
The proposed highway comes as taxpayers are already on the hook for the heavy rail extension of Washington's Metro system to Dulles International Airport at a cost of nearly $6 billion. Toll on the Dulles Toll Road, which takes drivers from I-66 directly to the airport, were also raised in order to finance the new subway line.
But the proposed highway could also have a toll on Prince William County's Rural Crescent – a tract of land that, on a map resembles a crescent, was protected by county leaders in 1998 as a haven for farmland and agriculture. Challenges to the land use come almost yearly from churches that want to connect to sewer water and golf courses that want to build on the land.
"…This road will destroy the Rural Crescent, land that the Prince William County Board of Supervisors has pledged to protect; will take property from over 100 land owners just in the Gainesville District, and will siphon monies away from critical transportation needs such as I-66," said Hugo.
Many of the most vocal landowners opposed to the project live on Pageland Lane in Prince William County. According to project documents, if the highway is built, a portion of the rural street could be closed to traffic to accommodate the Capital Beltway Bypass. Many of them, after making their voices heard Thursday night, have taken to social media and Facebook, creating a "Say No to the Tri-County Parkway" group.
Send news and photos to Potomac Local
Subscribe Now for Free!
Get
updates straight to your inbox.
A word from our sponsors...