News

Thai Restaurant Delivers Spicy Start, Sweet Finish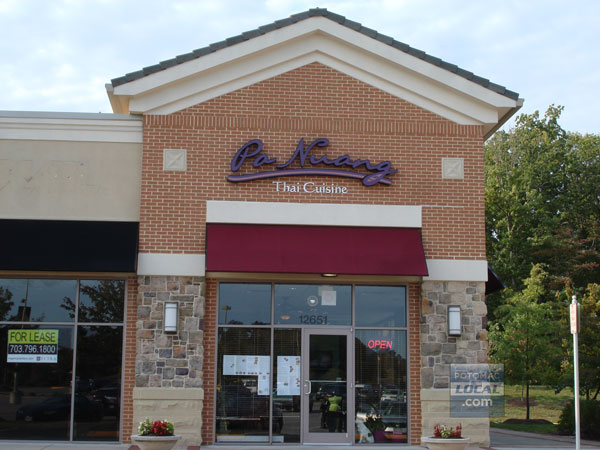 With selections that rival Cheesecake Factory long menu , Pa Nuang is sure to please Thai food lovers and those new to the cuisine.
The interior is cozy, with several tables and benches and a dark purple color on the walls. Best of all, the restaurant is clean, and there is a view of the kitchen from the cash register or from the open door to the prep area, if you feel the need to check, as I often do. The wait staff is attentive, friendly, and eager to please.
Orders are available for takeout or dine-in, and in the warmer months, there are some patio seats that adds a nice ambiance.
Starters include the Tom Yum Soup, lightly spicy, sour, and sweet at the same time. Also delicious is the Som Tam Salad, a mix of thin noodles of green papaya, peanuts, green beans and tomatoes. Fried tofu, for those that have never tried the soy side of things, is crispy and delicious dipped in the accompanying sweet chili sauce.
For those new to Thai food, a staple is Pad Thai: noodles fried with egg, scallions, meat or tofu of choice, fish sauce, peanuts, and bean shoots.
Be sure to use the limes that come as garnish to add a little acidic contrast to a slightly sweet, but very satisfying dish. Drunken Noodles are another Thai food staple that are delicious at Pa Nuang, but be sure to specify "American Spicy" if you would like just a little bite.
Thai spicy is for those with a much braver palette, but the noodles are intended to help wake you up after a night of drinking, and are quite good with the extra spice.
Beef with Basil and Peppers is also fantastic and comes out with a bowl of fragrant jasmine rice, or you can substitute steamed noodles, if you prefer.
If you're looking for a child-friendly option, Thai Sweet and Sour Chicken comes with crispy fried chicken pieces served with a sweet sauce that includes pineapple, bell peppers, and cucumbers, which are actually quite good cooked- who knew?
After several trips to this restaurant, I have yet to have anything I dislike, and plan on returning again and again. The prices range from $ to $12 per entree, and the servings are more than ample to share.
Send news and photos to Potomac Local
Subscribe Now for Free!
Get
updates straight to your inbox.
A word from our sponsors...