News

Occoquan River Communities Tour Water Plant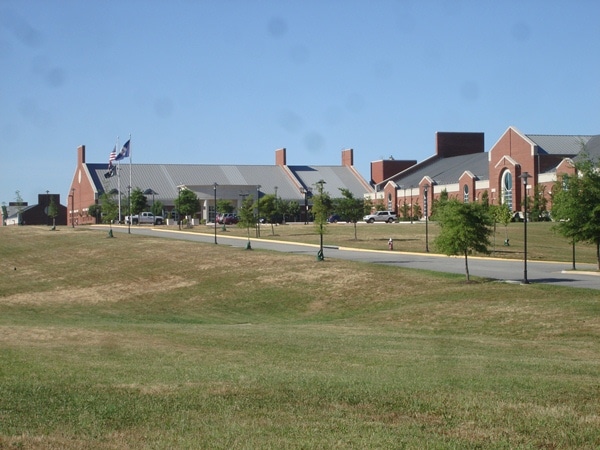 By BRYANNA ALTMAN
For PotomacLocal.com
LORTON, Va. — The brick buildings located on Va. 123 across from the Workhouse Arts Center in Lorton was the site of the Occoquan Workhouse, and in 1917 housed suffragettes who were arrested picketing the White House to give women the right to vote. Today it is part of the largest water utility in Virginia, and provides drinking water to 1.7 million customers.
The Fred P. Griffith Jr. Water Treatment Plant is owned by Fairfax Water, and it serves the southern tip of the utility's service area. Public Affairs Officer at Fairfax Water Jeanne Bailey on Monday gathered a group from the Occoquan River Communities — a grassroots, not-for-profit organization tasked with the stewardship of the Occoquan River Watershed — for a tour of the facility. Bailey said providing a reliable supply of safe water is Fairfax Water's number one concern.
To do this, the utility operates two of the largest water treatment facilities in Virginia with a combined capacity of 345 million gallons per day. Forty-five percent of the water comes from the Occoquan River and Reservoir, and is processed at the Griffith Plant. The other 55 percent comes from the Potomac River and is processed at the James J. Corbalis Jr. plant near Reston.
When the Griffith Plant began operations in 2006, the plant utilized a 10-foot wide tunnel under the Occoquan Reservoir that delivers raw water to a pumping station. The tunnel travels 700 feet under the river to connect the intake to the pumping station. Once the water reaches the Griffith plant it begins the water treatment process, said Bailey.
The plant meets stringent Environmental Protection Agency regulations and uses ozone disinfection and a granulated activated carbon filtering process. Strict automated process controls are used to securely and safely provide reliable continuous service and meet maximum day demands.
The Occoquan River Communities has partnered with Fairfax Water and promotes river-related education and conservation. The river group coordinated with Fairfax Water to arrange a private tour of the Griffith Plant.
Fairfax Water produces over 50 billion gallons of water per year making it the largest drinking water facility in the Commonwealth of Virginia. Retail account (residential and commercial) comprise about 60 percent of the Fairfax Waters total sales and approximately 40 percent of total water sales are sold wholesale to the counties of Prince William, Loudoun, as well as the Alexandria, Ft. Belvior, Herndon and Dulles International Airport.
Bryanna Altman is President of the Occoquan River Communities and owner of The Computer Doctor.
Send news and photos to Potomac Local
Subscribe Now for Free!
Get
updates straight to your inbox.
A word from our sponsors...