News

Lorton Workhouse Cuts Young Theatre Troupe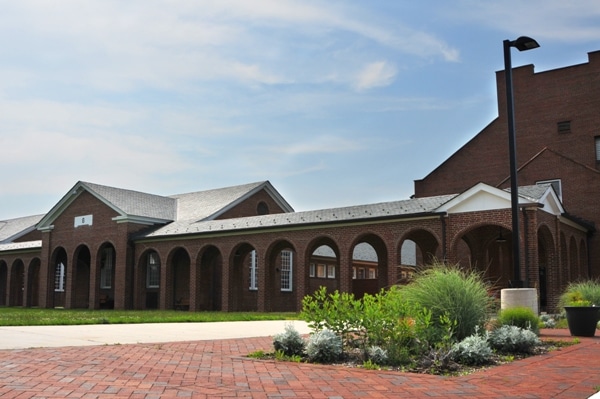 UPDATED 
Six months into the Lorton Workhouse's "Studio 3 for Young Audiences" program, one official said it's time to go back to the drawing board.
President and CEO of the Workhouse's Arts Foundation John Mason said hosting the productions that cater to a young audience has not been financially feasible, and it's been hard to fill the 100-seat theater at the arts campus in southern Fairfax County.
"As we reviewed our programming and refined our FY2013 budget, is has been necessary to make adjustments to our Workhouse business model. Most recently I made a difficult budgetary decision to change the business model of the current theater program. I regret that this shift will require less personnel, resulting in the loss of two performing arts staff positions. This business model is common in the theatre world and will allow us to continue to deliver quality theatre productions and to fulfill our mission," stated Mason in an email.
An email sent Tuesday from Youth Arts Education Director Caren Hearne announced "Studio 3" would close at the end of the month and that their current production of Rapunzel would be their last.
The Workhouse will seek arrangements with other local theatre troupes to rent or profit share in new productions to take place at the theatre, and it is expected to announce its 2012-13 theatre season later this summer.
Other musical, dance, and film events are not impacted by the closure of "Studio 3" and will take place as scheduled.
ORIGINAL POST
LORTON, Va. — The Performing Arts Department at the Lorton Workhouse will be disbanded, according to an email from Youth Arts Education Director Caren Hearne.
Hearne sent out an email with the news this afternoon, and noted her upcoming dismissal from the arts center off Va. 123 in southern Fairfax County.
The move marks the end for "Studio 3 Theater for Young Audiences." Rapunzel, the current show now playing at the Workhouse on Saturdays from now until June 30, will be the last for the theatre group.
"CEO of the Workhouse Arts Center Mr. John Mason has made the decision that the Performing Arts department is to be completely disbanded. Rapunzel, the current show for Studio 3, will be the last show that will be produced by the Workhouse Arts Center. The theatre facility will be utilized only for rentals from July 1 forward," stated Hearne's email. "We are as stunned as you."
No reason was immediately given for the disbandment of the theater program.
The facility's director of performing arts will also lose his job at the end of the month, according to Hearne.
The 100-seat Workhouse theatre, which includes stadium-style seating on collapsible bleachers, will continue to be made available for rentals.
In addition to children's theater, the Workhouse's Performing Arts Department also includes film art and culinary classes.
Send news and photos to Potomac Local
A word from our sponsors...