News

Prince William Slush Funds Banned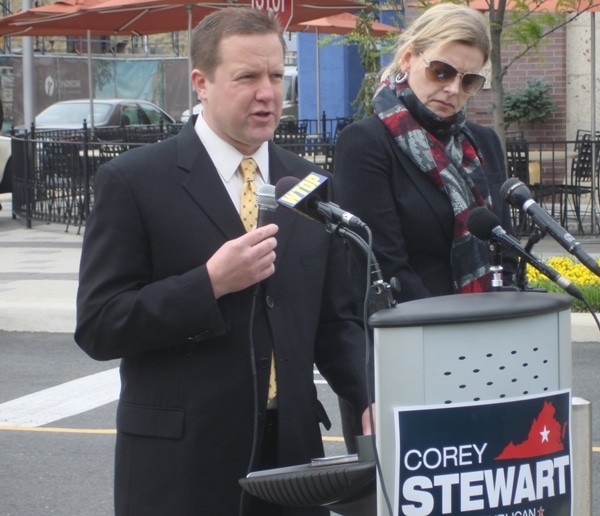 WOODBRIDGE, Va. — Elected officials in Prince William County today voted to do away with discretionary funds.
In a letter from At-large Board Chairman Corey Stewart, the county's top official announced the Board banned the monies known as slush funds from their budgets. The funds were not in the best interest of the county government or taxpayers, stated Stewart.
The Board also put in place tighter restrictions on how staff members who work at offices of Prince William Supervisors enter into contracts. The latter move was to fend off additional criticism of the Board, whose eight members have come under fire for the use of discretionary funds to pay for pet projects.
As part of the new rules, each Supervisors office will receive $20,000 less per year to bring funding in line with that of the At-large Chairman. In a press release, officials outlined how Supervisors may spend monies going forward.
• Funds may not be appropriated in cash or through in-kind donations to any non-governmental organization or any governmental entity that is the recipient of appropriated funds in the Prince William County budget:
• Funds may not be used to sponsor events or advertise in any publication associated with events;
• If a Supervisor is to attend an event in furtherance of the official duties of the District Supervisor, funds may be used to purchase a single ticket for admission to the event for the individual District Supervisor and/or designated staff member;
• Fund balances currently existing in District Office expense accounts for the current fiscal year or carried over from prior years may be transferred to a currently approved Capital Improvement Project fund or approved future Capital Improvement Projects;
• Fund balances remaining in District Office expense accounts at the end of each future fiscal year shall be automatically transferred to the County Revenue Stabilization Fund or to an approved Capital Improvement Project at the request of the District Supervisor;
• Board members will not pay nor incur a legal obligation to pay overtime or allow incurred comp time to Board office employees;
• No Board member will employ or retain any full-time or part-time employee on the County payroll who owns, is employed by, or is a contractor to any company which offers services for hire to any political campaign of that Board member;
• No Board member will engage or retain any vendor services using County funds where the vendor has been retained or is currently retained by the political campaign of that Board member;
• Every Board member will follow County Personnel Manual policies regarding nepotism in hiring employees and managing Board offices;
• Board members may retain up to 10% of salary and benefits cost on an annual basis to cover any unintended staff costs year-to-year.
Send news and photos to Potomac Local
Subscribe Now for Free!
Get
updates straight to your inbox.
A word from our sponsors...