Revitalizing Marumsco Plaza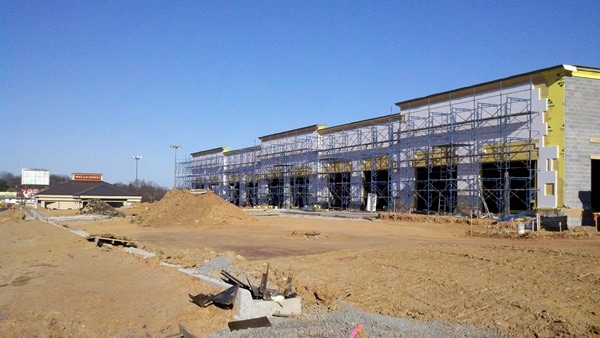 WOODBRIDGE, Va. – Three new businesses have their eyes set on Marumsco Plaza in Woodbridge. If they have their way, you'll be able to stop in or simply drive through.
The Prince William County Board of Supervisors on Tuesday will hold public hearings on whether to allow the new shops — a Pollo Campero restaurant, a Walgreens Pharmacy, and a BB&T Bank – to be built in the area and have them to include drive-through lanes.
The county's planning commission has given approval of the three new facilities to be built in the parking lot of Marumsco Plaza, which sits in the heart of Woodbridge's busy U.S. 1 corridor. The Board of Supervisors must give final approval.
The bank and pharmacy would be located near the intersection of U.S. 1 and East Longview Drive, the former site of A Five Guys restaurant. the Pollo Campero restaurant would sit further north in the parking lot, according to county documents.
The shopping center already features a BB&T Bank branch with a drive-through teller complex in the parking lot and a walk-in bank inside the plaza. A newly constructed BB&T Bank at Marumsco Plaza would stand alone.`
The shopping center along busy U.S. 1, once the go-to shopping destination along the corridor, has seen a decline in business. However, in the past two years, Todos Supermarkets opened a new location in the plaza, as did a furniture retailer, and the Virginia ABC relocated a store to the shopping center which recently had its façade redone.
The shopping center sits in a redevelopment district inside the Potomac Communities. To improve traffic flow in the area, county officials plan to widen U.S. 1 between Mary's Way – near the north end of Marumsco Plaza's parking lot – and the Occoquan River.
Also in Woodbridge, officials will widen U.S. 1 between Neabsco Creek and Featherstone Road. Construction is expected to cost $30 million and take 24 months to complete.