P-Nats End Salem Series with Loss
April 25, 2011 8:20 am - Potomac Local News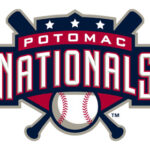 Salem, Va. –– Looking to take three of four from the Salem Red Sox, the Potomac Nationals surged to a 4-0 lead in the second inning on Easter Sunday. Eleven unanswered runs for the Sox, however, spoiled Potomac's plans and propelled them to a series-splitting 11-4 win on a gorgeous Sunday afternoon in the Roanoke Valley.
Alex Caldera was unable to hold the lead for the Nats; he yielded three runs on a pair of home runs in the second inning and two more Salem runs in the third before he recorded an out. Caldera (0-1, 16.70) was lifted from the game and got the loss.
Ryan Pressly, the Sox starter was just as erratic. He lasted only 2.2 innings but the Sox offense got him off the hook. He gave way to Anatanaer Batista, who was utterly dominant and retired all ten Nationals hitters he faced. Batista got the win to improve his record to 2-0.
Evan Bronson matched wits with Batista and kept it a one-run game until the sixth. Bronson pitched three scoreless innings in his 2011 Potomac debut. Ryan Demmin came on in the sixth, and the game got out of hand. After Michael Almanzar was awarded first base after a pitch appeared to hit his bat (Nationals manager Matt LeCroy was ejected after arguing the call), Demmin got two fly ball outs before things unraveled. A walk to Jeremy Hazelbaker brought Peter Hissey to the plate; he doubled to score two. Kolbrin Vitek then singled to score Hissey, and scored when Reynaldo Rodriguez belted his second double of the game. Rodriguez went 3-for-4 with a homer, two doubles and two RBI.
The Sox closed out the scoring in the seventh with Michael Almanzar's controversial home run to left field. The towering fly ball appeared to hook left of the foul poul but was called fair.
With the loss, Potomac falls to 6-9, while the Sox climb to 11-4.
The Potomac Nationals scored their runs by playing small ball. After a one-out walk to J.R. Higley, Brian Peacock singled to right to put runners at the corners. Jose Lozada then executed a perfect safety squeeze to score the game's first run. Francisco Soriano followed with a bunt of his own down the third base line; Almanzar barehanded the ball but threw wildly into right field, allowing two more runs to score. Jeff Kobernus then hit a sacrifice fly to shallow left that plated Soriano.
Potomac continues their 17-game road trip tonight in Myrtle Beach, S.C. Paul Demny takes the mound for Potomac against lefty Robbie Erlin at 7:05 P.M.