News

P-Nats Get First Series Win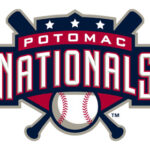 Frederick, Md. –– The Potomac Nationals earned their first series victory of 2011 with a split of Wednesday's doubleheader in Frederick.  The P-Nats had cruised to a 9-0 win in the opening game of the series on Monday.  After dropping the first game Wednesday and falling behind 2-0 in the second contest, Potomac's bats awakened and carried them to a series-clinching 8-4 victory.
Trailing 2-0 heading to the third in the twinbill finale, the P-Nats came to life.  Cutter Dykstra walked to open the frame and moved to second on a Jeff Kobernus single.  After J.P. Ramirez flied out, Destin Hood delivered with a double to left that halved the Keys' lead.   Steven Souza tied the game with an RBI groundout to second base, which also moved Hood to third.  The P-Nats' rightfielder trotted home to score on a wild pitch by D.J. Ferguson, and the Nats led for the first time.
They would tack on three more in the fourth.  With one out, Dykstra singled for his third hit of the day and then stole second.  Kobernus doubled him home to pad the Nationals' lead.  Ramirez then roped a single to right, but a great throw from Jacob Julius in right nailed Kobernus at the plate for the inning's second out.  After Hood's Carolina League-leading eighth walk, Souza crushed a double to center that cleared the bases and made it 6-2.
After the Keys got a run back in their half of the fifth on an L.J. Hoes sacrifice fly, the Nats kept on coming.   Dykstra was again right in the middle of the action, leading off the inning with a single – his fourth knock during the doubleheader.  After a Kobernus groundout, Ramirez flexed his muscle with a massive home run to center field that made it 8-3.
The opener was a tale of two starters: one was able to settle into the game, the other was not.  After both hurlers yielded a run in the opening inning, Nathan Moreau found his groove.  He went five more shutout innings and allowed just three hits the rest of the way.  Paul Demny, the Nationals' starter, never got into a rhythm.  The Keys scored runs in the third and fourth innings, and chased Demny in the fifth.  After a walk and a Julius double, Demny gave way to Kyle Morrison.   But Tyler Kolodny singled and Mollenhauer grounded out to score three more runs and put the game out of reach.
Potomac's 17-game road trip continues Thursday in Salem.  Danny Rosenbaum will pitch the 7:05 opener at LewisGale Field.
Send news and photos to Potomac Local
Subscribe Now for Free!
Get
updates straight to your inbox.
A word from our sponsors...