The FREE email packed with local news
The FREE email packed with local news
The FREE email packed with local news
Sign Up
The Latest
Subscribe Today and Connect to Your Community
Get full access to Potomac Local and support quality local journalism with a $6 monthly subscription, or SAVE with a $65 annual subscription. It costs less than a good cup of coffee.
—or—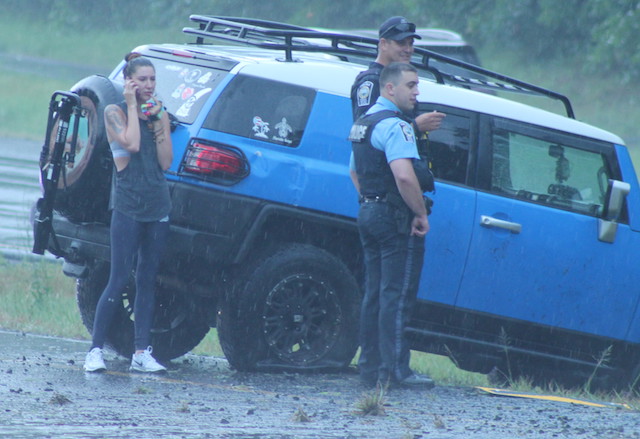 PRINCE WILLIAM COUNTY — As lighting filled the sky and thunder crashed overhead, the driver of a Toyota FJ Cruiser ran off the road.
The crash happened at the intersection of Prince William Parkway and Scenic Pointe Place near Manassas about 4:30 p.m.
No one was injured. The driver ran off the road into a median, popping at least one of the rear tires of the vehicle.
The crash occurred as a heavy storm was rolling overhead bringing wind, rain, lightning, and thunder.