The FREE email packed with local news
The FREE email packed with local news
The FREE email packed with local news
Sign Up
The Latest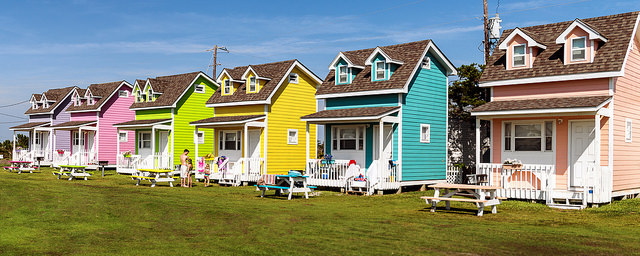 From an email: 
The organizers of the World's three largest tiny house events on record are bringing tiny houses to the DMV!

DC/Virginia Tiny House Festival, Father's Day, Weekend, June 15-17, 2018, Prince William County Fairgrounds, Manassas, Virginia

Tiny houses, vintage campers, tear drops, school bus conversations, gypsy wagons, and other styles of tiny structures will available to view and tour. Also, returning will be television celebrities, national and world recognized leaders from the tiny house community, FREE Friday night concert & fire performers, movie showings, workshops & presentations, FREE Family Session (Friday, 9AM-2PM), a FREE for EVERYONE Session (Friday, 5PM-8PM), and multiple bands & day-time entertainment (Saturday-Sunday), workshops, and MORE!

The DC/Virginia Tiny House Festival is another of the Untied Tiny House Association's for-charity events, which will raise MANY THOUSANDS of dollars for over 20 charities and great causes… plus, retired, active and discharged military, law enforcement, and fire fighters have FREE admission all weekend.
Flickr photo: Bill Dickenson
Sentara Northern Virginia Medical Center announced today there is new hope for men who suffer from lower urinary tract symptoms (LUTS) as a result of benign prostatic hyperplasia (BPH), which is a non-cancerous enlargement of the prostate.
The new treatment, called Aquablation® therapy, is performed by the AQUABEAM System which uses a robot-controlled waterjet to remove the enlarged prostate tissue. It is the only FDA-cleared minimally invasive treatment for BPH that combines real-time, multi-dimensional imaging with surgical robotics and a heat-free waterjet for targeted, precise and safe removal of prostate tissue, with a reduced risk of sexual side effects.
Urologist John B. Klein, M.D. is one of the first doctors on the East Coast to offer this new treatment. Until recently, with current BPH treatment options, men have had to choose between significant symptom relief with a high risk of sexual side effects or a lower risk of sexual complications with less symptomatic benefit.
For this reason, many men have avoided treatment altogether. Aquablation therapy eliminates the need for men to make the choice between symptom relief and risk. Aquablation therapy with the AQUABEAM System is designed to break the tradeoff in BPH treatment between efficacy and negative side effects, offering significant symptom improvement with a low risk of sexual complications.
"With enlarged prostate or BPH, the symptoms cause fairly abrupt decrease in quality of life, people can't go to a movie without getting up twice to urinate, they can't sleep through the night – that's a big thing. It's one thing if you get up once and fall back asleep; it's another if you get up three times and you can't get back to sleep afterward or your wife can't get back to sleep afterward. It's a real stressful thing," said Dr. Klein of Potomac Urology. "We believe this therapy may fundamentally transform the way we treat men with BPH."
BPH is a highly prevalent condition affecting approximately 50 percent of men age 60 or older and 90 percent of men age 85 or older. In the United States, there are over 12 million men being actively managed for their condition, of which two million have failed medical management and are looking for alternative treatment options. Those suffering from the uncomfortable symptoms of an enlarged prostate can find out more about Aquablation therapy by contacting Sentara Northern Virginia Medical Center at 1-800-Sentara or visit Sentara.com.