The FREE email packed with local news
The FREE email packed with local news
The FREE email packed with local news
Sign Up
The Latest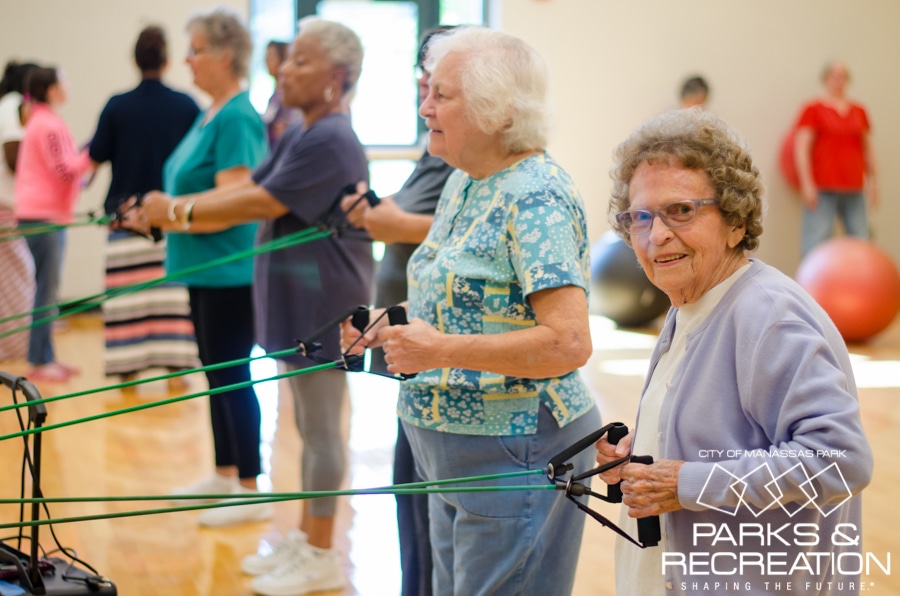 Aging comes with many inevitable changes in the body. As we get older, our metabolism slows down and gaining weight becomes almost imminent, especially if we are not accustomed to exercising regularly.
As we get older, our bodies are also more prone to illness. Many seniors experience loss of strength in the bones, which can put them at risk of injury. With lack of exercise, seniors may lose the energy to perform simple daily tasks, such as walking up and down stairs, carrying groceries, or even walking for extended periods of time. Fortunately, these things can be avoided by taking classes that make exercising comfortable and easy on the body.
Yoga is a perfect example of a class that exercises the body without the stress of heavy lifting. Yoga is a type of exercise routine that uses a variety of stretching poses focusing on flexibility and core strength, both of which are key factors for seniors to have comfortable mobility. It's also a perfect way to increase balance and reduce joint pain. Aside from giving the body a workout, yoga is also used to stay relaxed.
If you enjoy aquatics and being in the water, there are also classes that take place in the pool. Classes like Aqua Zumba and Aquasize help give you a great low-impact, full-body workout. Water classes are different in the sense that the water itself adds resistance. It is as if you are lifting weights, without the strain-free weights put on your body. 
Of course, some seniors may not feel comfortable in a group exercise setting. If so, a great way to remain healthy is simply by walking, and doing it often. Walking is likely the easiest way for seniors to stay active, as it has great heart benefits.
A good way to keep track of your health is to set gradually increasing goals as the weeks go by, so you can see how much you improve as you walk for longer distances and times. Joining a Walking Club may even help you meet new friends as you achieve your fitness goals. Walking in trails surrounded by nature is particularly beneficial.
According to a study by Holli-Anne Passmore and Dr. Andrew J. Howell, spending time in nature helps to relieve stress, and puts your brain in a state of calmness that helps it refresh after a busy day. A good pair of comfortable shoes and water are all you need!
The Manassas Park Community Center offers many classes that focus on senior health at an affordable price. All of the group exercise classes mentioned above are offered at no additional cost to members. They are also available to non-members for a $4 drop-in rate. It is never a bad time to start! We hope we can be a vital part of your fitness journey!
The Manassas Park Community Center is located at 99 Adams Street in Manassas Park, VA. Managed by the City of Manassas Park Department of Parks and Recreation, the facility is home to basketball courts, a swimming pool, wellness areas, special events, and recreational classes. For more information visit us at www.ManassasParkCommunityCenter.com or call at 703-335-8872.
Join us to meet the local top docs! Find your Passion as a Doctor!
(Shadow for a Day Series)
Centerfuse
9071 Center St., Manassas
Tues., June 26th, 5:30pm to 6:30 pm
Hosted by Theresa Ellis, Tackle Management PR Marketing
Students: Hear about job-shadowing opportunities.
Community members; Learn about healthcare updates.
Our top Novant Health UVA Health System physicians include:
Mike Perez, MD Family Medicine
Mark Bartolozzi, MD General Surgery
Joanne Gutliph, MD Gynecology
Ahsan Jafir, MD Cardiology
RSVP TheresaEllis@TackleManagement.com
Free with snacks and refreshments.