Manassas hemp store to celebrate 1-year anniversary, aims to expand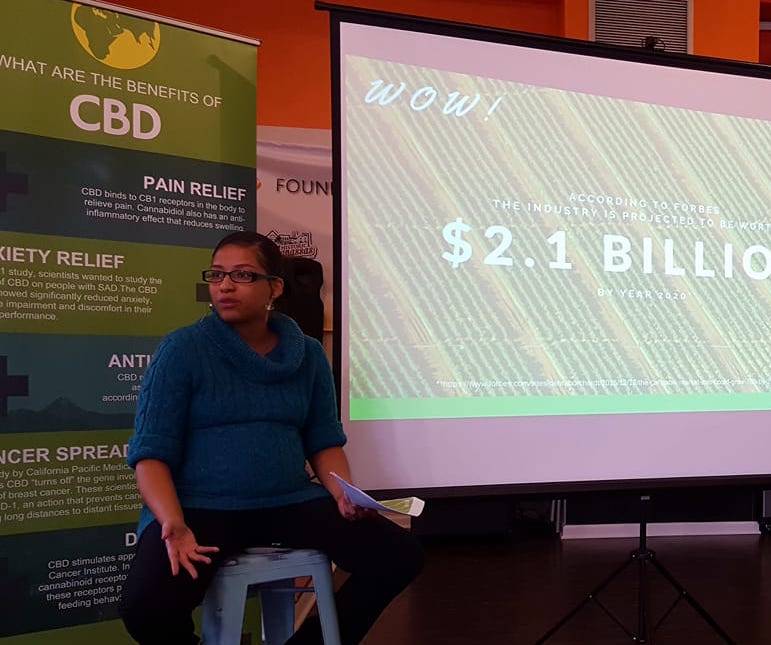 MANASSAS — District Hemp Botanicals will celebrate its one year anniversary in October.
Located at 9023 Church Street in Downtown Manassas, District Hemp Botanicals specializes in hemp products with naturally occurring cannabinoids. District Hemp Botanicals is the only store of its kind in the Washington, D.C. region, said owner Barbara Biddle.
The store attracts customers from Virginia, Maryland, and Washington, D.C.
District Hemp Botanicals carries a variety of naturally-based hemp products, from oils and lotions to different edibles. Biddle, saw this as a viable business opportunity after sampling and doing some market tests on the products. She aims to serve customers that are looking to relieves symptoms such as pain, sleeplessness, and discomfort without the unwanted side effects.
All products carried by the store are 100% hemp-based and botanical, giving their customers a natural alternative to meet their specific needs.
Biddle said that they are already considering opening a second store in the Washington, D.C. area in 2019 and have already begun meetings to secure a new space.
In honor of their anniversary on October 27, District Hemp Botanicals will give away hemp oil giveaway to their first 50 customers that day.
Post Your Email Notices, Press Releases, Event Fliers, and Photos
The FREE email packed with local news
The FREE email packed with local news
The FREE email packed with local news
Sign Up