University of Mary Washington to suspend classes 5 p.m. Wednesday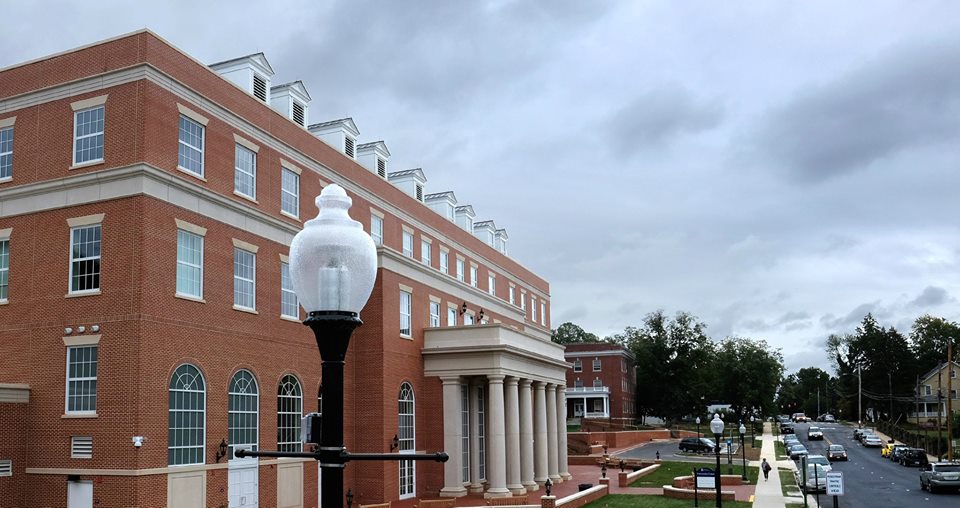 From the University of Mary Washington: 
We have been actively monitoring the path of Hurricane Florence. In a conference call this evening, education officials across the state agreed that a storm of this magnitude – which is likely to produce severe flooding, high winds, and widespread power outages – can present a danger to many locations, including our campus community. 

As a result, the University of Mary Washington will close all of its campuses at 5 p.m. Wednesday, Sept. 12. All classes and University events will be canceled, and academic buildings will be locked. Only essential personnel should report to work. More information will be forthcoming, but the University is slated to reopen on schedule Monday morning, Sept. 17.

Provisions are being made to support those students who must remain on campus. You are urged to personally begin storm preparations, including the following:

                                — Ensure that your mobile devices remain fully charged.

                                — Refill prescription drugs.

                                — Gather basic supplies, such as food, a flashlight, and water to sustain yourself for several days, if you plan to remain on campus.

                                — If you have a car, fill it with gas.

For information on Florence's path, access https://www.ready.gov/hurricanes. We will be regularly communicating updates as they are available. Please check umw.edu and/or the campus information line: 540-654-2424. The University's No. 1 priority is the safety and comfort of our students. 
Post Your Email Notices, Press Releases, Event Fliers, and Photos
The FREE email packed with local news
The FREE email packed with local news
The FREE email packed with local news
Sign Up