7-Eleven on Minnieville Road robbed in broad daylight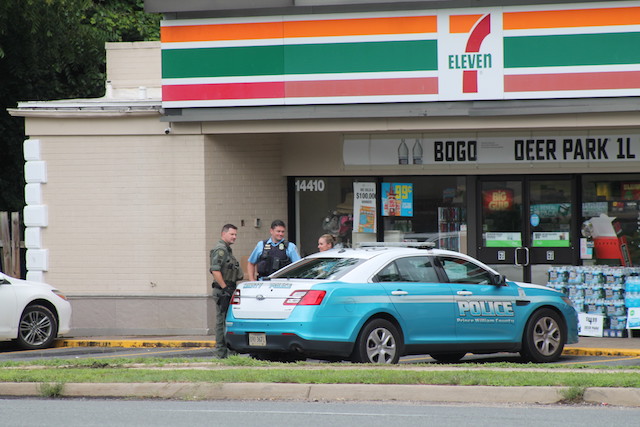 DALE CITY — A 7-Eleven on the corner of Minnieville Road and Cardinal Drive was robbed in broad daylight.
A man walked into the convenience store at 14410 Minnieville Road about 12:30 p.m., told an employee he had a gun and was given cash from the register.
No injuries were reported.
Police fanned out along Minnieville Road searching for the suspect who was said to be last seen headed down Minnieville Road toward Spriggs Road.
The man was described to be of Hispanic or middle eastern descent, between the ages of 22 and 28 years old, wearing a black t-shirt, black sunglasses, large black headphones, and blue jeans.
More on this story as we have it.
Post Your Email Notices, Press Releases, Event Fliers, and Photos
The FREE email packed with local news
The FREE email packed with local news
The FREE email packed with local news
Sign Up