Aurora Flight Sciences to expand, promises 135 new jobs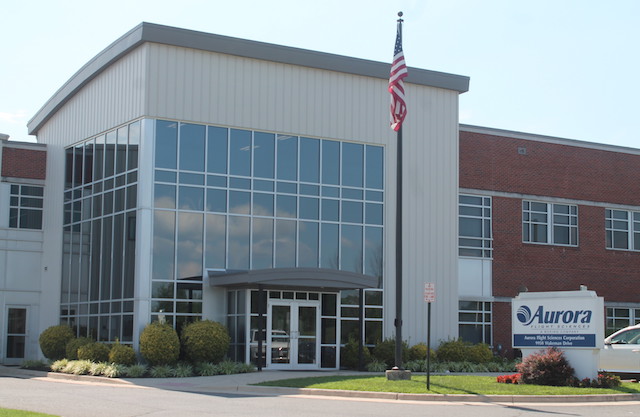 CEO credits Flory Small Business Center for success
MANASSAS — Aurora Flight Sciences will expand its headquarters at Manassas Regional Airport.
Gov. Ralph Northam on Thursday announced the expansion, saying it would mean an additional $13.75 million invested into the city's economy and  135 new jobs.
From the governor's press release:
The company, which was acquired by The Boeing Company in 2017 and is headquartered in Manassas, plans to build a robotics and integration facility that will consist of a manufacturing unit, a research and development lab, a hangar, and office space.

"Since choosing the Manassas Airport to locate our headquarters nearly 27 years ago, we have prided ourselves in bringing new technology to the region and becoming one of the largest employers in the City. Now as part of The Boeing Company, we are able to continue our expansion in developing next-generation autonomous systems that will transform transportation."

— Founder and CEO of Aurora Flight Sciences John Langford.
Officials in Manassas said those chosen to fill the 135 new positions will make more than $100,000 annually.
They also included a statement from city Mayor Hal Parrish II in a press release:
"Aurora is a vital part of the Manassas business community and exemplifies everything a locality wants from its corporate partners – steady growth, community engagement, and great jobs – helping make us a regional employment center with one of the highest percentages of high wage jobs in professional and technical services in Virginia, especially for companies engaged in the fields of aerospace and advanced manufacturing." 

— Mayor Harry J. Parrish II.  
Aurora Flight Sciences got its start with help from the Flory Small Business Center in Prince Willam County, and it's executive director Linda Decker. 
"I don't think we would be where we are today as a company if it wasn't for Linda Decker," Langford told Potomac Local on Thursday. 
In the early days, the Alexandria-based start-up company had about 10 employees and was working form a garage. 
"We were looking for an airport that had hangar space, particularly on the cheap, and we found that Manassas was willing to work with us," added Langford
He also credited the Flory Center with introducing his firm to local and state business leaders, and with providing invaluable "advice" that helped the company grow. 
Last year, Aurora was acquired by Boeing after it has established itself as a leader in the field of autonomous flying aircraft.
Post Your Email Notices, Press Releases, Event Fliers, and Photos
The FREE email packed with local news
The FREE email packed with local news
The FREE email packed with local news
Sign Up