Old Harbor Drive commuter lot could become a park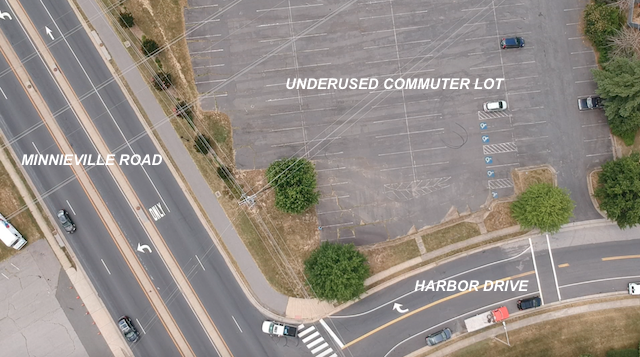 Occoquan District Supervisor, Ruth Anderson, is aiming to increase the green space area within the district as it has the least amount of green park space, per acre, of all the districts in Prince William County.
The unused commuter lot at the corner of Harbor Drive and Minnieville Road looked like the perfect start to accumulate more park space. Supervisor Anderson devised a team with Prince William Parks and Recreation, The Green Scheme (a non-profit out of Washington, D.C.), and Keep Prince William Beautiful (a local PWC non-profit) to make this a reality.
Prince William Parks and Recreation is instrumental in the planning process for this park, ensuring more green space in the county for the residents to enjoy. The Green Scheme was contracted to design the garden and park space.
Keep Prince William Beautiful is conducting community outreach and data collection for the town halls and community surveys. In order to move forward with the project, Supervisor Anderson is hosting two town halls on Thursday, July 12, and Thursday, July 19, both from 7-9:00 pm at Lake Ridge Baptist Church, to share information about the project and ask for input from the residents in her district.
We encourage those in the surrounding areas to attend and share their wants and ideas, but all residents are welcome to join! The collaborative effort of these community partners, along with input from the community, will drive this project forward so there is another park for all to enjoy.
Post Your Email Notices, Press Releases, Event Fliers, and Photos
The FREE email packed with local news
The FREE email packed with local news
The FREE email packed with local news
Sign Up