A new look for Prince William Medical Center
MANASSAS — It's almost like having a new hospital.
Officials on Thursday gathered at Novant/UVA Health System Prince William Medical Center in Manassas on Tuesday to usher a new era at the medical facility.
Among the new features is a fully redone building facade facing Sudley Road, and a healing garden designed to provide green space and respite for hospital visitors.
The new glass facade modernizes the 56-year-old building and is fully new glass to brighten up the place. Inside, there's a new patient corridor and mechanical enhancements that hospital officials said will provide a better private room experience.
The building is also now more energy efficient, and it features, last but not least, a newly redesigned gift shop.
Community leaders gathered at 4:30 p.m. Tuesday, June 12 for a ribbon cutting to mark the completion of the changes at the hospital.
The healing garden was designed and planted in partnership with the Virginia Cooperative Extension and its Master Gardener's program.
The total cost of the renovations at the hospital is $38 million.
Prince William Medical Center is located at 8700 Sudley Road in Manassas.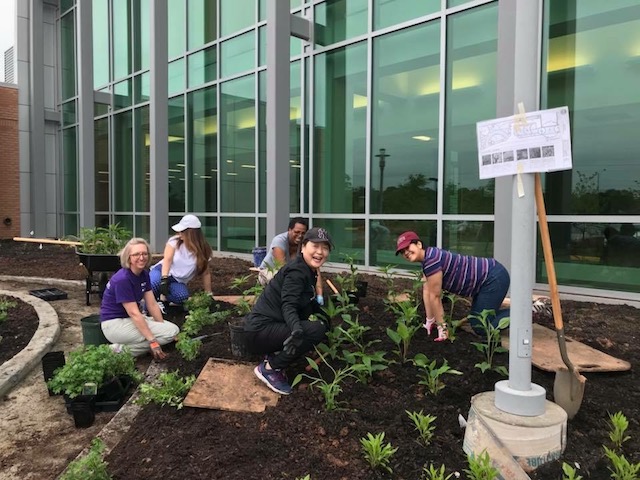 Post Your Email Notices, Press Releases, Event Fliers, and Photos
The FREE email packed with local news
The FREE email packed with local news
The FREE email packed with local news
Sign Up