Sentara's Daisy Team Award winners served food, gave dry, clean toiletries to a nearby homeless encampment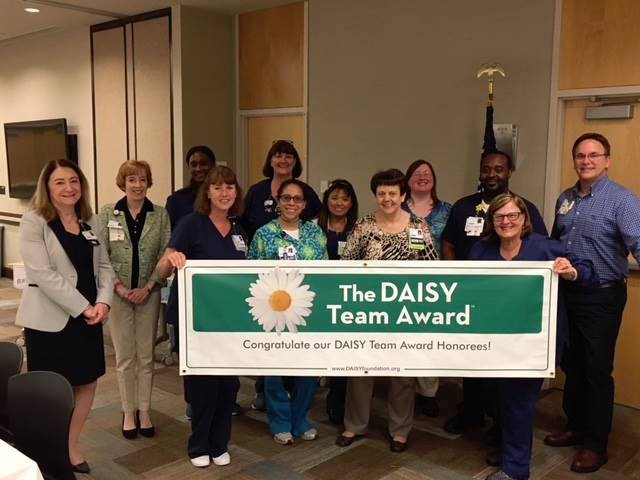 The team at Sentara Northern Virginia Medical Center is dedicated to serving our patients every day.
One group is recognized for their hard work- not just inside the hospital, but outside the walls as well.
The ICU Team was named this year's Daisy Team Award winners.
This team spearheaded an initiative to serve food and provide dry, clean toiletries to a nearby homeless encampment, and this meant coming in several weekends to sort and prepare donated items.
Then, on the weekend they were serving food- it poured! The team didn't give up though, they toughed it out- and many folks who might have gone hungry that day had a hot meal.
The Daisy Foundation was formed by the Barnes Family in 1999 after the loss of their 33-year-old son J. Patrick Barnes. The nursing care that their son received when hospitalized profoundly touched his family, and they wanted to recognize nurses that provide exceptional care…while often stating, "I am just doing my job."
Your jobs touch the hearts and lives of more than you know. The Daisy Foundation was developed to celebrate nurses.
The Daisy Nurse award is presented quarterly to SNVMC nurses who meet a high standard of care provided. The award was developed for the celebration of nurses who provide extraordinary compassionate and skillful care every day.
The Daisy Team award is presented yearly.
Post Your Email Notices, Press Releases, Event Fliers, and Photos
The FREE email packed with local news
The FREE email packed with local news
The FREE email packed with local news
Sign Up