High gas prices won't stop drivers from packing the highways next week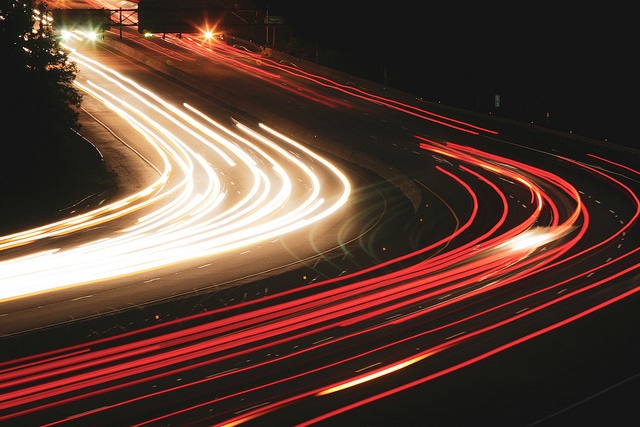 Memorial Day marks the unofficial start of summer, and Americans will kick off the season by traveling in near-record numbers. What a start it is, this time around. More than 41.5 million Americans will travel this Memorial Day weekend, nearly 5 percent more than last year and the most in more than a dozen years, according to AAA. 
With nearly 2 million additional people taking to planes, trains, automobiles and other modes of transportation, INRIX, a global transportation analytics company, expects travel delays on major roads could be up to three times longer than normal. 
"From coast to coast, and from the Chesapeake Bay to the Occoquan River, the greatest concentration for the getaway traffic and the longest periods of travel delays will fall on Thursday, May 24, and Friday, May 25," said John B. Townsend II, AAA Mid-Atlantic's Manager of Public and Government Affairs. "In the Washington metro area, the worst day  to travel is the Thursday before Memorial Day and the worst time to be on the road is Thursday afternoon, in the two and half hour rush-hour period from 4:30 P.M. to 7:00 P.M., as travel delays zoom to 2.3 times the normal levels on any given Thursday. Avoid heading out or hitting the highway when commuters mix with holiday travelers. Plan ahead. Travel off-peak. Put safety first."

 "The highest gas prices since 2014 won't keep travelers home this Memorial Day weekend," said Bill Sutherland, senior vice president, AAA Travel and Publishing. "A strong economy and growing consumer confidence are giving Americans all the motivation they need to kick off what we expect to be a busy summer travel season with a Memorial Day getaway." 
By the numbers: 2018 Memorial Day holiday travel forecast
·         Automobiles: The vast majority of travelers – 36.6 million – will hit the road this Memorial Day, 4.7 percent more than last year.
·         Planes: 3.1 million people will travel by air, a 6.8 percent increase and the fifth year of consecutive air travel volume increases.
·         Trains, Buses, Rails and Cruise Ships: Travel across these sectors will increase by 2.4 percent to 1.8 million passengers.
Drivers Beware: Worst Times to Hit the Road
For the 36.6 million Americans traveling by automobile, INRIX, in collaboration with AAA, predicts drivers will experience the greatest amount of congestion on Thursday, May 24 and Friday, May 25 – in the late afternoon as commuters leave work early and mix with holiday travelers. Several major U.S. metro areas could experience double the travel times compared to a normal trip, while New Yorkers could see three times the delay.
Higher gas prices not deterring travelers
The 88 percent of travelers choosing to drive will pay the most expensive Memorial Day gas prices since 2014. Gas prices averaged $2.72 in April, an increase of 33 cents from last year, due to expensive crude oil, record gasoline demand, and shrinking global supply. However, these higher prices are not keeping holiday travelers home, with automobile travel expected to increase for the fourth straight year, by nearly 5 percent over last Memorial Day.
Lower hotel, airline and car rental costs make up for higher gas prices
While road trippers will pay higher prices at the gas pump this year, travelers can expect some relief in their wallets when paying for airfare, car rentals and most mid-range hotels. According to AAA's Leisure Travel Index, airfares are 7 percent lower than last Memorial Day, landing at an average price of $168 for a round-trip flight along the top 40 domestic routes. At $59, the average daily cost of a car rental this Memorial Day is the lowest rate in the past four years and 11 percent cheaper than last year. 
Travelers will also save on AAA Three Diamond hotels this Memorial Day, which are trending 14 percent less expensive than last year, with an average rate of $186 nightly. Meanwhile, AAA Two Diamond hotels are 7 percent more expensive than last Memorial Day, with an average nightly cost of $151.
Top Memorial Day travel destinations
Orlando again tops this year's list of the most-visited Memorial Day destinations in the U.S., based on AAA advance travel bookings. Cruises to Alaska, originating in Seattle and Anchorage, as well as warm-weather destinations in Hawaii, Las Vegas, Phoenix and southern California top travelers' domestic itineraries this summer.
1. Orlando, Florida
2. Seattle, Washington
3. Honolulu, Hawaii
4. Las Vegas, Nevada
5. Anchorage, Alaska
6. Phoenix, Arizona
7. Anaheim, California
8. Boston, Massachusetts
9. Denver, Colorado
10. New York, New York
Post Your Email Notices, Press Releases, Event Fliers, and Photos
The FREE email packed with local news
The FREE email packed with local news
The FREE email packed with local news
Sign Up