Business leaders, entrepreneurs to provide an interactive experience which will prepare participants to create/grow ventures successfully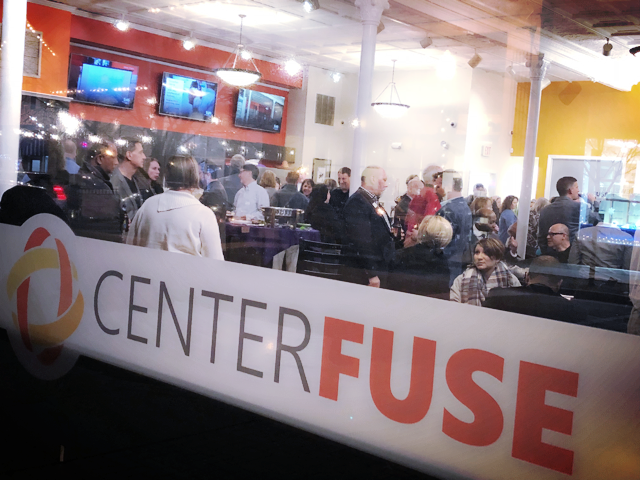 CenterFuse and Innovate Manassas is set to launch the first LaB Bootcamp 101.
The boot camp starts May 2 and runs until July 25.
The Bootcamp is held every other Wednesday evening doors open at 6:30 p.m. until 9 p.m. The cost for the eight-session program is $200.
The program is ideal for those individuals in a home based business or any startup including those in the idea phase. Any people with the passion, vision, and insight to start and grow a business.
The LaB Bootcamp offers assistance and training in:
• Challenges and opportunities for new and growing ventures
• Innovative marketing
• Business Concepts and ideas
• Legal considerations
• Sustainability
• Financing the business
• Accounting
• Fundamentals and operations
• Using technology & social media
• Intellectual Property
• …and much more!
The LaB Bootcamp is a series of intensive education sessions designed to help entrepreneurs and aspiring entrepreneurs develop the skills necessary to create successful, growth-oriented businesses.
A team of business leaders and guest entrepreneurs provide an interactive experience which will prepare participants to create/grow ventures successfully. Attendees also receive one-on-one consulting assistance.
Focused, intense, and packed with useful material, LaB Bootcamp is tailored to aspiring entrepreneurs, helping them answer the following questions:
• What is a good business concept?
• How can I determine if my business idea is a good one?
• Do I really need a business plan and, if so, how can I write a great one?
• What do I need to know about my customers and the market, and how can I get answers?
• Where do I get financing?
• How do I make sense of the numbers and which numbers really matter?
• What is a business model, and does my business model make sense?
• What is guerrilla marketing? Are there ways to do more with marketing while spending less?
• What does it really take to succeed in business by myself?
• Where do I go to get the information I need to organize my new business?
A team of experienced business leaders all successful entrepreneurs work with participants, introducing ideas and concepts, and showing you how to apply them to a current or potential business. At the end of the eight sessions, participants will have completed a business plan and have the opportunity to pitch their idea and plan to a group of potential investors.
Post Your Email Notices, Press Releases, Event Fliers, and Photos
The FREE email packed with local news
The FREE email packed with local news
The FREE email packed with local news
Sign Up