Call to Action: Saved Hands Foundation has the perfect excuse not to cook lunch or dinner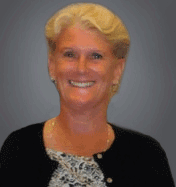 Good Morning – ACTS in Dumfries needs handy volunteers to help with sprucing up around the Food Pantry and Hunger prevention Center. It's a great get your hands dirty project that will help them immensely. Come join the folks at ACTS by filling out the volunteer registration form on the website: actspwc.org or email Tamika at: tmartin2@actspwc.org to learn more.
· You don't want to miss the Osbourn High School Theatre Company's performance of Fiddler on the Roof next weekend, April 12-14 at 7pm each night. It's all my favorite songs: If I were a rich man, Sunrise, Sunset and Matchmaker, Matchmaker. Tickets are just $10 for adults and $8 for students. Please visit: osbourntheatre.com for more info.
· Care Net is having their Run 4 Hope. Walk for Life 5K fun run and 1 Mile walk on Saturday April 14th beginning at 8:30 am at the Harris Pavilion in Manassas. It's a fun way to start your weekend. On line registration is just $15 and at the door is $20. Free T-shirt and wristband with registration. Kids 12 and under are free. Please register at: voice4life.org or email them at: drc@carenetprcs.org for more info.
· CASA Children's Intervention Services invites you to attend a volunteer information session at various locations during the month of May. Learn how you can make a difference in the life of a child suffering from abuse or neglect. Please visit their website at: casacis.org or email Suzanne at smitchell@casacis.org to learn more.
· Community Services and the Prevention Alliance is looking for a graphic designer and/or website designer to create a logo and internet presence for the coalition. The Prevention Alliance's mission to promote mental health and reduce substance abuse in the greater community. They are a committed group with a big vision and would greatly appreciate your time and talent. Please call Heather at (571) 641-7019 or via email at: hmartinsen@pwcgov.org to learn more.
· Youth for Tomorrow is looking for volunteers to share hobbies and interests with the kids on weekends. If you have a little time please bring your interest to share with them such as sewing, gardening, cooking, golf, arts & crafts, jewelry to name just a few. Please fill out the volunteer application with your resume at: youthfortomorrow.org.
· The Live Well Festival needs volunteers on Saturday April 21st. for a number of fun positions including directional assistants in the morning, helping folks drop off to the shredding truck for the morning or afternoon shift and assisting the cooking demos that also have a morning or afternoon shift. Please email Melissa at:melissa@historicmanassasinc.org to learn more.
· Comcast Cares Day is Saturday April 21st from 7:30am-1pm at the Georgetown South Community in Manassas. This wonderful partnership with Leadership Prince William brings together hundreds of volunteers to do supper stuff throughout the community. Grab your friends, family and colleagues to join in the fun. Tasks for the day include mulching 45 playgrounds, planting the community garden and window boxes, painting and personalizing 30 picnic tables in the green space but most importantly putting house numbers on the rear of all 840 homes in the community for added security and safety. Please register online at: leadershipprincewilliam.org/event/Comcast-cares-day or by calling the Community Center at: 703-361-4500. It doesn't get any easier to accomplish so much more.
· Saved Hands Foundation has the perfect excuse not to cook lunch or dinner on Thursday April 19th. Come join them at Bobby's Burger Palace at Potomac Mills for fun and food to support their wonderful work. All the proceeds of this event will enable them to purchase school supplies for the Back Pack giveaway to needy children next school year. Please tell them you're coming at: groupraise.com/events/57276 by April 16th.
· Virginia Cooperative Extension is having their next volunteer training starting May 9th. Come share your knowledge and gain new tips to help families get back on their feet. Please register at: pwcgov.org/money. Or you can call Victoria at (703) 792-4799 to learn more.
· Volunteers needed on April 21st for the 9th Annual Upper Occoquan River Clean-up – 9am-2pm. This extensive project has a whole number of places to start the day. Trash bags, water, gloves and refreshments provided. Please visit their website at: pwtsc.org to register and get all the specifics for the day. Please email Ed at efdandar@verizon.net to learn more.
· The Autism Society of Northern VA is gearing up for the annual walk in the fall and need volunteers to join their planning committee. Tasks include coordination, outreach, recruitment, promotion, fundraising and logistics management. Please email them at: volunteer@asnv.org to learn more.
· Manassas Parks, Culture and Recreation is looking for volunteers to serve as instructors or assistants for a basic tech class for seniors. The curriculum includes navigating the internet, online banking, reading emails and attachments as well as basics of Microsoft Word. Please call Jean at (703) 257-8451 to learn more.
· The ARC Greater Prince William invites you and your family to their 5K Run/Walk/Roll on Saturday April 28th, 8am at Potomac Nationals Stadium. $25 for the first 100 participants, $30 early-bird registration before April 1st and then $40 regular price. Please visit arcgpw.org for more info and to register today!
· The Bull Run Rotary Club invites you to their annual Manassas Runway 10K, 5K or 1 mile run on the Manassas Airport Runway on Sunday April 29th at 8am. Please register online at: bishopseventregistrations.com
If you are looking for other opportunities, please don't forget to call my wonderful team at Volunteer Prince William. Jan can help you with the Retired and Senior Volunteer (RSVP) opportunities at (703) 369-5292 ext. 1, Shelley can help with any individual or group projects and send you weekly updates if you'd like. Shelley is at (703) 369-5292 ext. 2, and Bonnie can help you with opportunities available in Disaster Preparedness at (703) 369-5292 ext. 3. Please visit our newly re-vamped website at www.volunteerprincewilliam.org. Thanks so much for all you do in our community.
Post Your Email Notices, Press Releases, Event Fliers, and Photos
The FREE email packed with local news
The FREE email packed with local news
The FREE email packed with local news
Sign Up