Taking the senior in your life to a doctor's appointment? Here's your to-do list.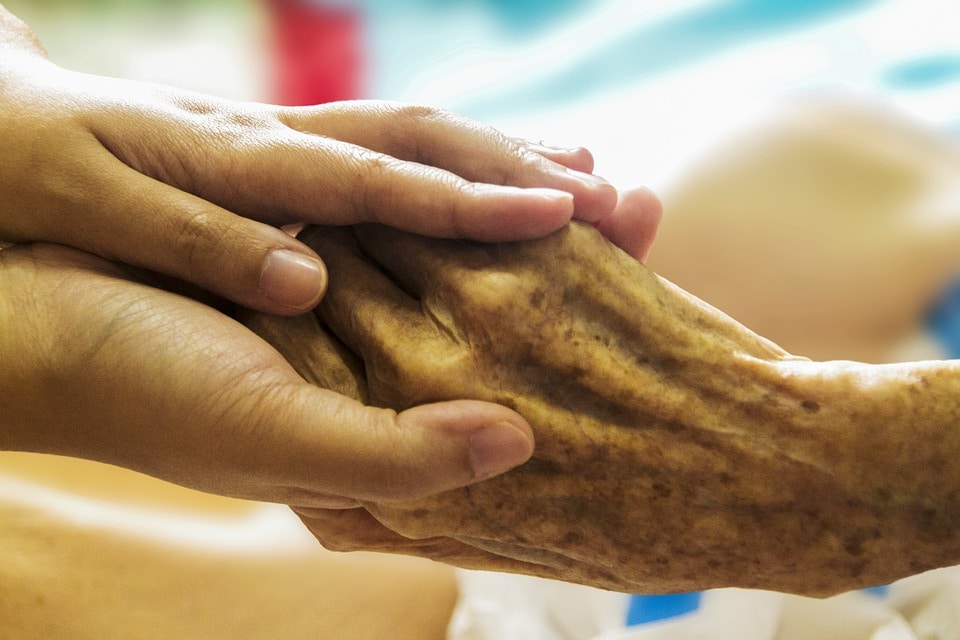 In a previous article, we talked about ways to make local travel easier for the senior in your life. Sometimes, local travel means going to the doctor's office. If you care for a senior who needs you to take them to see a doctor, you'll need to be prepared. The general rules of planning a trip will probably still apply, but visiting the doctor requires some additional considerations. Here's your to-do list.
Start the conversation – A few weeks before the appointment, when the senior in your care is relaxed and preferably talkative, ask how they have been feeling. Is there anything new bothering them? Do they have any questions? Listen closely and jot down notes in a health journal or notebook. Then list all medication and doses and how long they have been taking it. Document the day and time of the conversation.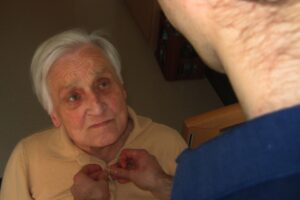 Continue the conversation – Two weeks before the appointment, have the same conversation you held in the weeks prior. Ask as many questions as you need to, but be sure to repeat the original questions you asked, too. One week before the appointment, repeat the process. Do the same one day before the appointment and the day of the appointment. Each time you do this, document the day and time of the conversation, as well as medication information. By the time you're ready to meet the doctor, you will have four entries with useful data that could end up playing a critical role in your senior's medical treatment.
Keep "things" simple – If you've ever had to fumble through a large handbag full of cosmetics, medication, pieces of paper, stale chewing gum and free-roaming pennies, you know how frustrating it can be to find what you need, especially if you're on the spot. Don't let this happen to the senior in your care. Pack your senior a purse, wallet or bag with only the necessities, such as ID, insurance card, credit card, pen and the health notebook. Make these items easily identifiable and accessible. Everything else can stay in a different bag.
Let your senior lead – Often the most difficult part of having a caregiver is that it brings on feelings of dependence and vulnerability. Couple this with the natural anxiety many of us feel at the doctor's office and you can understand why it's so important to let the senior in your care do as much as they can for themselves. If possible, let your senior enter the office first. Have them sign in for themselves. Since a bag or wallet has been packed in a friendly way, it should be easier for your senior to take out their health insurance card and ID and hand it to the receptionist. Have them choose the seats in the waiting room. All of this will help empower your senior.
Be the interpreter – Medical terminology can sound like a foreign language. Watch your senior's facial expressions and body language when the doctor is speaking. If your senior appears confused, zoned out, anxious or agitated, ask the doctor to slow down and explain. Repeat back what the doctor says and ask your senior if they understand. Encourage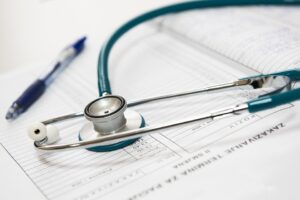 them to ask questions about diagnosis, prognosis and treatment, and discuss the information in the health notebook. Help your senior find words if they are struggling to remember them. Throughout all this, take notes so you can remind your senior (and yourself) of the conversation later.
Decompress – Depending on the reason for and duration of the appointment, your senior could feel exhausted after. They might also be experiencing other emotions, such as sadness, anxiety or anger. Once you leave the appointment, it's important to let the senior in your care talk. Be sure to recap what happened and touch on the next steps. However, it's important to then move on to a topic and/or activity that is less stressful. Think of something both of you find relaxing and enjoy doing it together.
As with anything else in caregiving, don't try to go it alone. Seek the support you need to better care for the senior who needs you. Your senior and you will both be happier – and healthier – because of it.
This post is sponsored by Home Instead Senior Care, serving Prince William and Fauquier counties.
Post Your Email Notices, Press Releases, Event Fliers, and Photos
The FREE email packed with local news
The FREE email packed with local news
The FREE email packed with local news
Sign Up