Call to Action: Whether you're into art, wine, jazz or something else, volunteer ops await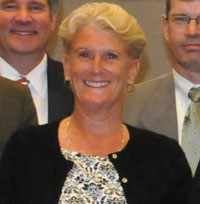 Good Morning Prince William – Project Mend A House is gearing up for their Spring Gala and need 25 volunteers to assist before and during the event on Saturday April 25th.
The 2018 Art, Wine and All That Jazz Celebrity Awards Gala promises to be fantastic with Dionne Warwick and Jerry Mathers who we of a certain age remember him as that darling "The Beaver" character. There will be a VIP Reception and Celebrity Meet and Greet before the gala, silent auction and desert reception. Musicians Marcus Johnson, Caleb Green and Kevin Sasaki as well as artist John Joseph Holohan III will be featured. Please call Gina at (703) 792-7663 to register for this fun volunteer opportunity.
·
Serve our Willing Warriors
is having their next volunteer orientation on Wednesday march 28th from 6-7pm at the Retreat in Haymarket. Come learn about all the super programs and services they provide to the members of the military. Please email them at:
volunteer@willingwarriors.org
if you plan to attend. They also are having their next Ambassador training on Wednesday April 18th at 6-7pm. This is the perfect way to enjoy community events and spread the word about all the good things happening at the Retreat.
·
Care Net
is having their Run 4 Hope. Walk for Life 5K fun run and 1 Mile walk on Saturday April 14th beginning at 8:30 am at the Harris Pavilion in Manassas. It's a fun way to start your weekend. On line registration is just $15 and at the door is $20. Free T-shirt and wristband with registration. Kids 12 and under are free. Please register at:
voice4life.org
or email them at:
drc@carenetprcs.org
for more info.
· Keep Prince William Beautiful has a fun new program for fitness enthusiasts to take action to be environmental stewards. This volunteer team is called Prince William Ploggers. Please call Lynda at (571) 285-3772 to get your Plogger team going.
· Hey Teens – there are still a few volunteer spots available to help at the ICan Bike event during Spring break at Colgan High School. It's a great way to help new bike riders and have tons of fun during spring break- March 26-30. Please register to volunteer at: icanbikepwcvolunteer.eventbrite.com. You can call Jennifer or Yukiko at (571) 989-3618 to learn more.
·
The Autism Society of Northern VA
is gearing up for the annual walk in the fall and need volunteers to join their planning committee. Tasks include coordination, outreach, recruitment, promotion, fundraising and logistics management. Please email them at:
volunteer@asnv.org
to learn more.
· Manassas Parks, Culture and Recreation is looking for volunteers to serve as instructors or assistants for a basic tech class for seniors. The curriculum includes navigating the internet, online banking, reading emails and attachments as well as basics of Microsoft Word. Please call Jean at (703) 257-8451 to learn more.
·
CASA Children's Intervention Services
is looking for volunteer advocates to work with children in crisis. They have an extensive training program to give you all the needed skills. Please come to their next volunteer information session on March 21st from 6-7pm at 9415 West Street Manassas. Please email Suzanne at:
smitchell@casacis.org
to learn more.
· The Haymarket Regional Food Pantry invites you to their 40 days of Giving Campaign- 2018 Lenten Challenge. Gather your friends and family to pledge either a can a day or a dollar a day to support the many families in need. This campaign started February 14th and goes through April 1st- Easter Sunday. Suggested items are all the usual's you know! A full list and additional info can be found on their website at: haymarketfoodpantry.org
· The Lutheran Church of the Covenant in Dale City wants to pack 30,000 meals for Rise Against Hunger on March 10th. Super fun, family friendly event to help those less fortunate. You can choose either morning or afternoon shift. Please visit: www.whatsupwoodbridge.com for the link to register. They also need donations to buy the meal components. Please call Patti at (703) 200-3077 to learn more.
·
Occoquan Watershed Clean-up
is hosted by Rebekah a 13 yr. old Girl Scout on March 10th 10am-12;30 at Lake Ridge Park. Come support her litter prevention project! Please email Rebekah to volunteer or for more info at:
sue.davejohnson@gmail.com
·
Save the date! April 21st
for the
9th Annual Upper Occoquan River Clean-up
– 9am-2pm. This extensive project has a whole number of places to start the day. Trash bags, water, gloves and refreshments provided. Please visit their website at:
pwtsc.org
to register and get all the specifics for the day. Please email Ed at
efdandar@verizon.net
to learn more.
· The ARC Greater Prince William invites you and your family to their 5K Run/Walk/Roll on Saturday April 28th, 8am at Potomac Nationals Stadium. $25 for the first 100 participants, $30 early-bird registration before April 1stand then $40 regular price. Please visit arcgpw.org for more info and to register today!
· Mark your calendars for April 18th at Chick-Fil-A in Lake Ridge to find more volunteer opportunities from area agencies. The event is 9am-10:30am. Bring your friends for free coffee.
· The Bull Run Rotary Club invites you to their annual Manassas Runway 10K, 5K or 1 mile run on the Manassas Airport Runway on Sunday April 29that 8am. Please register online at: bishopseventregistrations.com
If you are looking for other opportunities, please don't forget to call my wonderful team at Volunteer Prince William. Jan can help you with the Retired and Senior Volunteer (RSVP) opportunities at (703) 369-5292 ext. 1, Shelley can help with any individual or group projects and send you weekly updates if you'd like. Shelley is at (703) 369-5292 ext. 0, and Bonnie can help you with opportunities available in Disaster Preparedness at (703) 369-5292 ext. 3. Please visit our newly re-vamped website at www.volunteerprincewilliam.org. Thanks so much for all you do in our community.
Post Your Email Notices, Press Releases, Event Fliers, and Photos
The FREE email packed with local news
The FREE email packed with local news
The FREE email packed with local news
Sign Up