Choose how you will lend a hand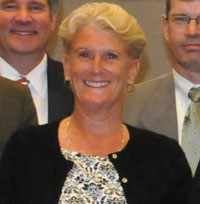 Volunteer Prince William has put the call out. Can you help one of these organizations serve our community?
Good Morning Prince William

– The

Haymarket Regional Food Pantry

invites you to their 40 days of Giving Campaign-

2018 Lenten Challenge

. Gather your friends and family to pledge either a can a day or a dollar a day to support the many families in need. This campaign started February 14

th

and goes through April 1

st

– Easter

Sunday

. Suggested items are all the usual's you know! A full list and additional info can be found on their website at:

haymarketfoodpantry.org

· Youth for Tomorrow is looking for male mentors for kids in their programs. It just takes a 2 hour per week commitment to make a huge difference in a young man's life. Please call Vernell at (571) 432-8312 to learn more.

· Pattie Elementary School has just kicked off their Reading Mentor Program to give kids consistent, valuable reading time with a volunteer. In order to establish the relationship with this child, they are asking volunteers to sign up for a specific 30 minute time slot once a week for the rest of the school year. This promises to be super fun. You can sign up on line at: signup.com/client/invitation2/secure/2109338/false#/invitation or via email to Mr. Lucciotti at: lucciorj@pwcs.edu

· Volunteer Prince William is pleased to present our Volunteer Management Training Program to all volunteer coordinators This 5 week program is held every Tuesday mornings from 9am-noon beginning March 13th at 9248 Center Street in Manassas. It's a great way to freshen your skills and gain new insight. This series is free but you must register in advance at: volunteerprincewilliam.org. Please call Jan at (571) 292-5307 to learn more.

· Brain Injury Services has two volunteer needs to give their clients special activities. One client needs a male volunteer to accompany him to swim laps at Cub Run Rec Center 2 times a month on Mondays or Thursdays late morning or early evenings. The other client needs a male volunteer to help him go through his baseball collection. This client lives in Herndon. Please call Michelle at (703) 451-8881 ext. 232 to learn more.

· The Greater Prince William Medical Reserve Corps needs medical and non-medical volunteers to join their ranks. These volunteers are trained to respond to public health emergencies as well as day to day health department activities. The offer tons of training topics to build your skillset. Please call Isabella at (703) 792-7341 to learn more.

· The Lutheran Church of the Covenantin Dale City wants to pack 30,000 meals for Rise Against Hunger on March 10th. Super fun, family friendly event to help those less fortunate. You can choose either morning or afternoon shift. Please visit: www.whatsupwoodbridge.com for the link to register. They also need donations to buy the meal components. Please call Patti at (703) 200-3077 to learn more.

· CASA Children's Intervention Servicesis looking for volunteer advocates to represent a child suffering from abuse or neglect right here in our community. This is a very special volunteer job! Come to their next volunteer information session on Wednesday February 28th from 6-7pm at the offices of Imagine in Old Town Manassas- 9415 West Street to learn about this job and the extensive training afforded to you. Please call Suzanne at (703) 330-8145 or via email:smitchell@casacis.orgto learn more.

· Serve our Willing Warriors is having their next volunteer orientation on February 28th 6-7pm. come learn about all the wonderful opportunities and tour the retreat at 16013 Waterfall Road Haymarket. Please email them at: volunteer@willingwarriors.org if you can attend.

· Project Mend-A-House is now registering participants for their Live Well Workshops. This chronic disease self-management program meets at the Manassas Senior Center on Thursday mornings. They are also gearing up for their next volunteer training series for Stanford Chronic Disease Self-Management program. Training begins March 7th from 9am-4pm as well as mandatory attendance on March 9, 14 and 16th. Please call Martha at (571) 264-8559 to learn more.

· The Retired & Senior Volunteer Program is in urgent need of volunteers age 55+ to teach 4th grade children the life skills to keep them safe alone and safe at home. Volunteers must be available during school hours. This fun curriculum is very interactive and of course the kids are very fun. Training is provided; please call Jan to learn more at (571) 292-5307 to be part of the RSVP team.

· Occoquan Watershed Clean-up is hosted by Rebekah a 13 yr. old Girl Scout on March 10th 10am-12;30 at Lake Ridge Park. Come support her litter prevention project! Please email Rebekah to volunteer or for more info at: sue.davejohnson@gmail.com

· The ARC Greater Prince Williaminvites you and your family to their 5K Run/Walk/Roll on Saturday April 28th, 8am at Potomac Nationals Stadium. $25 for the first 100 participants, $30 early-bird registration before April 1st and then $40 regular price. Please visit arcgpw.orgfor more info and to register today!

· Mark your calendars for April 18th atChick-Fil-A in Lake Ridge to find more volunteer opportunities from area agencies. The event is 9am-10:30am. Bring your friends for free coffee.

· The Bull Run Rotary Club invites you to their annual Manassas Runway 10K, 5Kor 1 mile run on the Manassas Airport Runway on Sunday April 29th at 8am. Please register online at: bishopseventregistrations.com

Call to Action is a column written by Volunteer Prince William Director Mary Foley.
Post Your Email Notices, Press Releases, Event Fliers, and Photos
The FREE email packed with local news
The FREE email packed with local news
The FREE email packed with local news
Sign Up
News
,
Dale City Local
,
Dumfries Local
,
Lake Ridge
,
Manassas Local
,
Occoquan Local
,
Woodbridge Local
,
Call to Action
,
Gainesville
,
Haymarket Local
,
Prince William