The Chatham Bridge that links Stafford County to Fredericksburg is in dire need of repair and could be closed for 19 months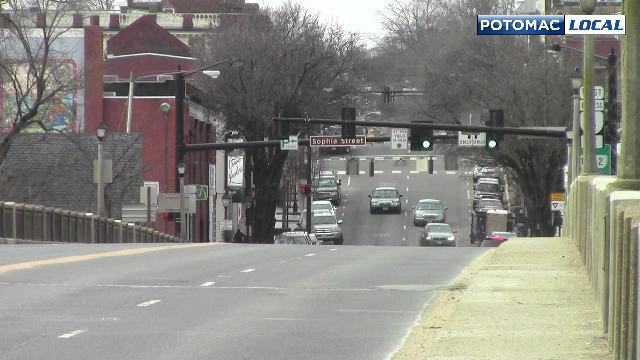 FREDERICKSBURG — We've learned a link between Stafford County and Fredericksburg could be closed for up to 19 months as crews work to fix a structurally deficient bridge.
From a press release:
The public is invited to attend a design public hearing on Thursday, Jan. 25, to learn more about a project to rehabilitate the Chatham Bridge on Route 3 Business over the Rappahannock River, and to comment on the proposed design.

The design public hearing will be held:

Thursday, Jan. 25, 2018*

5-7 p.m.

VDOT Fredericksburg District Auditorium

*Inclement weather date: Tuesday, Jan. 30, 2018

Stop by anytime between 5-7 p.m. to review displays, proposed plans, the proposed detour route, and discuss questions with Virginia Department of Transportation (VDOT) staff. No formal presentation will be given at the public hearing.

Written and oral comments will be accepted at the public hearing, and afterward through Monday, Feb. 5, 2018.

Comments may also be submitted by mailing them to Mr. Byrd Holloway, Project Manager, Virginia Department of Transportation, 87 Deacon Road, Fredericksburg, VA 22405.

Comments may be emailed to fred.comments@vdot.virginia.gov. Please reference "Chatham Bridge Rehabilitation" in the subject line.

Meeting materials will be posted to the project page online at www.VirginiaDOT.org on Thursday, Jan. 25.

Project Background

Chatham Bridge is a four-lane bridge connecting Stafford County and the City of Fredericksburg. The bridge was built in 1941 and carries an average of 16,000 vehicles a day.

The existing bridge is structurally deficient and has a weight posting of 21 tons for single unit vehicles and 26 tons for tractor-trailers.

This rehabilitation project will improve the condition of Chatham Bridge and remove the weight posting by replacing the bridge's superstructure.

The proposed design will build two travel lanes in each direction, with each lane having a width of 10 feet. A shared use path for pedestrian traffic will be added along the bridge's eastbound lanes. The path will be separated from traffic with a barrier.

Route 3 Business traffic will be detoured while construction is underway for approximately 16-19 months, from spring 2021 to fall 2022. The project will be advertised for construction in the fall of 2020, with construction mobilizing at the bridge in early 2021.
Post Your Email Notices, Press Releases, Event Fliers, and Photos
The FREE email packed with local news
The FREE email packed with local news
The FREE email packed with local news
Sign Up