Taps-N-Apps owner on renovated restaurant: 'We're not Mackey's'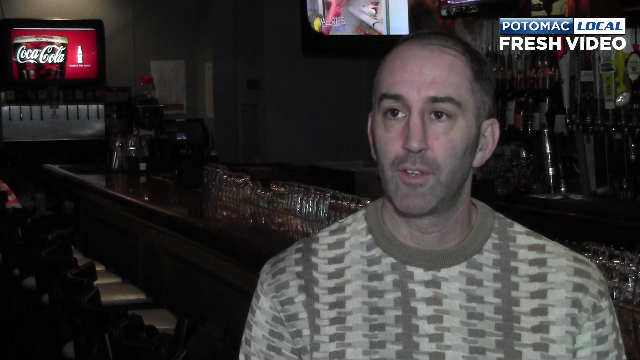 MANASSAS — The sign hanging outside the restaurant may still say Mackey's, but not for long.
The old restaurant that was once a cigar lounge is now "Taps-N-Apps," with a newly redesigned interior, kitchen, and a menu full of smaller plated options.
Restuarant owner John Csoka and his team took over in November and totally redesigned the place, located on Main Street in Downtown Manassas.
He tells us:
"We've actually redone the entire restaurant. Physically, we've renovated the upstairs and downstairs, given it a brand new brand new kitchen and a new menu." The menu style is geared toward as the name implies… appetizers. It's the apps. So we actually have, rather than a really large stake and a baked potato meal, sort of a one size fits all, it's more in the design of design of smaller portions that you can pick and choose some of the different styles of food. So it's ideal that you can get smaller portions and more variety of food and you might find in other restaurants."
Taps-N-Apps for the next few weeks will be piggybacking of Mackey's old Virginia ABC liquor license. That's why the Mackey's sign still hangs, noting an old hang out that was known as a smoker-friendly spot.
Csoka says:
"I think, at one time, this was the last [restaurant] where smoking was allowed in the city. We've actually made it where there's no smoking when you walk in the door to try to make it a nicer place to be. We're dedicating outside seating to kind of keep smoking away from most of our restaurant patrons.
When it comes to the atmosphere, Csoka say's he's going for sports bar — elevated.
"We're not Mackey's," said Csoka.
He adds:
"What we're after really is one step up from a regular sports bar. We still have a sports bar feel but, at the same time, it's a little bit better quality food than you might find. It's family friendly. It's made to be, for, like one step up from the regular sports pub or bar."
Smaller plates, portions, and specialty restaurants are becoming the norm in Manassas.
"In Old Town Manassas, especially, you'll find that the most successful restaurants now are not your place with a general menu. People specialize in one type of food or one type of theme and really have made success of that whether it be tacos or seafood. The idea of taking one segment of food and specializing in it seems to be what the market ones right now."
Menu prices range from $7 to $9. The most popular menu items are the Steak Roulade (steak wrapped in bacon with mozzarella cheese) and his the chicken wings, said Csoka
The restaurant has an upstairs room called "The Atlas Club" that can be rented for private parties and events. When not rented, it's open to restaurant guests on the weekends.
Taps-N-Apps is open daily 11 a.m. to 2 p.m. It's located at 9412 Main Street in Manassas.
Post Your Email Notices, Press Releases, Event Fliers, and Photos
The FREE email packed with local news
The FREE email packed with local news
The FREE email packed with local news
Sign Up