'Her neighbors want to say "thank you" to that donor by getting out the word about the donor registry'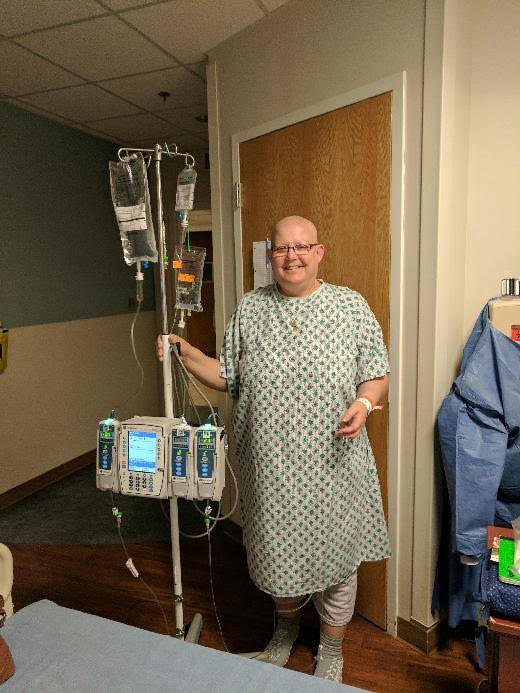 Dear Potomac Local,
"I am hoping you can help me get out the word about a bone marrow donor drive my court (Beacon Court, Montclair, VA) is holding in gratitude for Be The Match. They provided a donor for our neighbor, Karen, which will save her life."
WHAT:

Prince William County residents can take the first step to save a life by joining the Be The Match Registry® at the Montclair Library on February [5] using a simple cheek swab.

In gratitude for donor who gave our neighbor a chance of new life, the Neighbors of Beacon Court in Montclair, VA are working with Be The Match Registry® to inspire others to join the registry!

Karen Davis, Montclair resident, single-mom, daughter, friend to many, was diagnosed with leukemia in March this year. Karen is currently at the VCU Hospital in Richmond, Virginia, recovering from a life-saving bone marrow transplant made possible by an anonymous donor in the registry. Karen will live in Richmond for four months while her mother provides for her care and her 15-year old son, Michael, lives with neighbors so he can continue school at Forest Park High School.

'The goal is to have at least 100 new registrations on February [5].

Patients are most likely to match someone of their own race or ethnicity, and doctors request donors in the 18-44 age group more than 90 percent of the time. More young people of diverse racial and ethnic heritage are needed now to help patients searching for a match. African Americans are the least likely to find their match.

WHEN:February 5, 2017, 3-6 p.m.

WHERE:

Montclair Library

Community Room

5049 Waterway Drive

Montclair, VA 22025

For people with life-threatening blood cancers—like leukemia and lymphoma—or other diseases, a cure exists.

Be The Match connects patients with their donor match for a life-saving marrow or umbilical cord blood transplant. People can contribute to the cure as a member of the Be The Match Registry, financial contributor or volunteer. Be The Match provides patients and their families one-on-one support, education, and guidance before, during and after transplant. About Be The Match

Be The Match is operated by the National Marrow Donor Program® (NMDP), a nonprofit organization that matches patients with donors, educates health care professionals and conducts research so more lives can be saved. To learn more about the cure, visit BeTheMatch.org or call 1 (800) MARROW-2.
Post Your Email Notices, Press Releases, Event Fliers, and Photos
The FREE email packed with local news
The FREE email packed with local news
The FREE email packed with local news
Sign Up