The annual Souper Bowl Bingo event. You'll want to be there.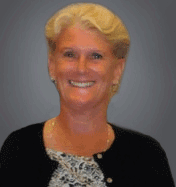 Good Morning Prince William – The Haymarket Regional Food Pantry is having their Annual Souper Bowl Bingo event on Saturday January 20th from 3-5pm at Alvey Elementary School. Come join all the fun by either purchasing your bingo card for $1 or bring a can of soup, vegetables, beans and the like. Snacks and refreshments will be available for purchase. Please email Kim with any questions at: mail@networkforgood.com.
· Northern Virginia Family Services needs An American Sign Language volunteer to help with their Healthy Families program. Please call Navara at (571) 748-2536 to learn more.
· ACTS in Dumfries needs volunteers to help in the main office to answer phones and man the front desk. This is a fun, busy office. Please fill out a volunteer application on their website: actspwc.org
· First Tee of Prince William County promises spring is right around the corner so volunteers are needed to teach kids the fundamentals of a good golf swing. Come join the fun of sharing the game of golf with kids while also sharing dealing with life's issues. Please call Alan at (703) 792-8064 to learn more.
· Please mark your calendars for Saturday, January 20 when the Annual Joe 15 Blood Drive will be held, 9am to 2pm, at Manassas Church of the Brethren. Not only does this provide life-giving blood for the community, this event also honors the memory of Joseph "Joe" Page, who would have turned 30 this year. Please contact Debbie at debd509@aol.com to schedule an appointment. You can also visit redcrossblood.org/make-donation and enter The Joe 15 Team in the Sponsor Code box.
· People Incorporated is looking for volunteer tax preparers willing to be certified as an IRS VITA Income Tax Preparer for the 2018 tax season. This special tax preparer assists low-income individuals and families with tax preparation at Saint James Episcopal Church, 73 Culpeper Street in Warrenton. Training is required, but you will be helping this vulnerable population navigate through their tax forms and IRS regulations. Volunteer Greeters are also needed to welcome those who visit the site, distribute forms, and create a pleasant atmosphere for the clients. For more information, please call Jeanne at (571) 445-3020 or email jhaley@peopleinc.net.
· The busy team at the SERVE Shelter are looking for volunteers age 18 and up to help with the annual Point in Time Count on January 25, 6:30am-12Noon. This survey provides an annual count of the nation's unsheltered homeless population, and will focus on Prince William County and the cities of Manassas and Manassas Park. The survey will be held, rain, snow or shine. Training prior to the survey will be provided. Please contact Julie at jrmartinez@nvfs.org for more information on how to get involved with this important project.
· Serve Our Willing Warriors will be hosting "A Night in Monte Carlo" February 3, 6:30pm-10:30pm at the Piedmont Club. Volunteers are needed to spread the word about the event, collect auction items, help with sponsorships and assist with various tasks the day of the event. Kimberly at kimberly.gaytan@willingwarriors.org is happy to provide more information on this great fundraiser. The agency also has numerous other volunteer opportunities available. It's a great way to say Thank You to our veterans for their sacrifices, and also help this wonderful organization spread the word on how they support veterans. Please email volunteer@willingwarriors.org or visit willingwarriors.org for more information.
· The good folks at ACTS are in need of volunteer groups (large and small) who can help with various facilities projects such as grounds work, painting and helping their shelter create more space. Volunteers must be at least 16, and this is family friendly! Please contact Tamika at tmartin2@actspwc.us to learn how you can support this agency's programs.
· The Retired & Senior Volunteer Program is in urgent need of volunteers age 55+ to teach 4th grade children the life skills to keep them safe alone and safe at home. Volunteers must be available during school hours. This fun curriculum is very interactive and of course the kids are very fun. Training is provided; please call Jan to learn more at (571) 292-5307 to be part of the RSVP team.
· SERVE Shelter is in need of small volunteer groups (6-8) who can prepare and serve a meal to their shelter residents in February. Volunteers must be at least 18 years old. Meals needed are February 3 Dinner, February 4 Brunch, February 11 Dinner and February 19 (President's Day) Brunch and Dinner. Groups have the option to prepare food offsite and deliver, or bring ingredients and prepare and serve onsite in the shelter kitchen. Please contact Julie at jrmartinez@nvfs.org for more information on how to provide the homeless with a delicious, home-cooked meal.
If you are looking for other opportunities, please don't forget to call my wonderful team at Volunteer Prince William. Jan can help you with the Retired and Senior Volunteer (RSVP) opportunities at (703) 369-5292 ext. 1, Shelley can help with any individual or group projects and send you weekly updates if you'd like. Shelley is at (703) 369-5292 ext. 0, and Bonnie can help you with opportunities available in Disaster Preparedness at (703) 369-5292 ext. 3. Please visit our newly re-vamped website at www.volunteerprincewilliam.org. Thanks so much for all you do in our community.
Call to Action is a column written by Volunteer Prince William Director Mary Foley.
Post Your Email Notices, Press Releases, Event Fliers, and Photos
The FREE email packed with local news
The FREE email packed with local news
The FREE email packed with local news
Sign Up
News
,
Dale City Local
,
Dumfries Local
,
Lake Ridge
,
Manassas Local
,
Occoquan Local
,
Stafford
,
Woodbridge Local
,
Gainesville
,
Haymarket Local
,
Prince William