JES Foundation Repair helps homeowners whose homes are affected by Winter Storm Grayson's snow and rain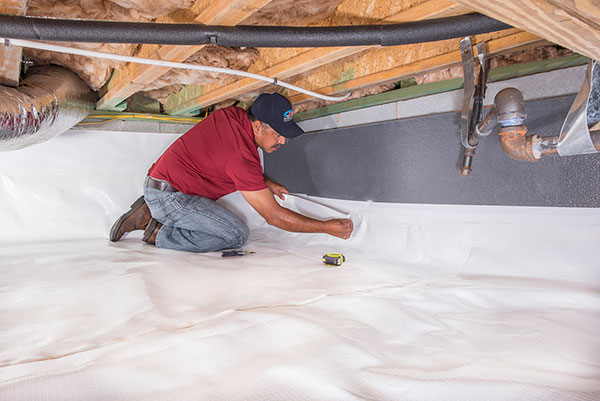 Regional foundation repair and waterproofing experts provide free inspections to homes with flooded basements and wet crawl spaces caused by massive January storm.
JES Foundation Repair is busy inspecting and repairing homes throughout Virginia, Maryland, Washington D.C. and northeast North Carolina after Winter Strom Grayson hit the East Coast. While melting snow, pounding rain and high winds can result in wet basements and damp crawl spaces, JES has solutions that will keep homes dry for any future storms.
Besides being a nuisance, a wet basement or damp crawl is a breeding ground for mold, wood-rotting fungus, insects and rodents. It can result in musty smells, damage personal items. and reduce the overall value of a home. If there is damage, JES provides a free assessment and estimate on what is needed for a long-term repair solution. Call 877-537-9675 or go to www.jeswork.com to arrange the free inspection.
About JES Companies
JES Companies specializes in residential foundation repair, crawl space encapsulation, basement waterproofing, and concrete lifting. It is comprised of JES Foundation Repair, JES Evergreen, Indiana Foundation Service, and Mount Valley Foundation Services. JES Companies operates out of five offices in Virginia including Manassas, Virginia Beach, Chester, Appomattox, and Salem as well as Indianapolis, Indiana, and Columbia, South Carolina. JES has been named to the Fortune 5000 Fastest Growing Companies, Virginia Chamber of Commerce Fantastic 50, Inside Business Roaring Twenty and Best Places to Work. JES Companies serves Virginia, Maryland, North Carolina, West Virginia, Indiana, South Carolina, and Georgia. For more information about JES, please visit www.jeswork.com.
Post Your Email Notices, Press Releases, Event Fliers, and Photos
The FREE email packed with local news
The FREE email packed with local news
The FREE email packed with local news
Sign Up