New Years living healthier: Get pap smears beginning at 21, yearly mammograms starting at 40, colonoscopies at 45 or 50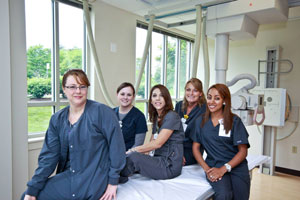 As we kick off a new year, many women will be vowing to hit the gym, but this year, healthcare providers are challenging women to expand that resolution to include their overall health.
"If we want to have a good quality of life, as well as quantity, we have to be proactive about our health," explains Sentara Family and Internal Medicine Physicians, Dr. Raenell Williams.
Many women are traditionally caregivers, putting everyone's health and well-being before their own. This is where problems can arise. Dr. Williams says simple changes now can pay off in the future, "It means living a healthy lifestyle. This means eating healthier and getting regular exercise towards maintaining a healthy weight, and not smoking. Then, we have to take advantage of the preventive measures that are available to us such as regular pap smears beginning at age 21, yearly mammograms starting at age 40, and colonoscopies at 45 or 50 years old.
As for physicals, Dr. Williams says that really depends on your family history and risk factors. If you don't feel well and have a strong family history of health issues, you should see your primary care physician every year. If you're in generally good health, you may be able to spread those visits to every two to three years.
Bottom line she says, the investment in ourselves is worth it, "We have a lot to live for and knowledge is power. So, as women, we should empower ourselves by being proactive about our health. We don't want to be blindsided by a diagnosis. Prevention, early detection, and proper maintenance are the best ways to fight any condition. Get guidance by partnering with your primary care physician. The internet and social media should not be your main source of information."
Post Your Email Notices, Press Releases, Event Fliers, and Photos
Subscribe to the weekday Breakfast Links email FREE!
Get
updates straight to your inbox.
Readers also enjoyed...
A word from our sponsors...