Serve Our Willing Warriors has numerous volunteer opportunities including ambassador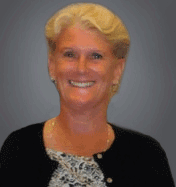 Good Morning Prince William – The Un-Trim-A-Tree Holiday Gift program is in full swing! We have 1,600 children available for adoption. Share the joy of the season by sponsoring a child and making their wishes come true. You'll be given the 2 wishes for toys or clothes valued up to $75 for a little boy or girl up to 12 years old. These children live here in our community. Come join the fun. Please visit: www.volunteerprincewilliam.org for more info and to download the donor form.
· The Salvation Army is still in need of volunteers to man the Red Kettles through Dec. 23 at over 20 convenient locations across the community. Please Call George at (703) 580-8991 to learn more.
· Project Mend-A-House invites you to attend their Open House on December 4, 4:30pm-7:30pm at 9500 Technology Drive, Manassas 20110. Food, shopping, door prizes and fun for all! They are also searching for handy volunteers to help with their fix-up projects across the community. Both skilled and unskilled are most welcome on weekends and during the week. Please call (703) 792-7663 to learn more.
· Keep Prince William Beautiful is looking for participants in their Litter Survey Dec. 8, starting at 8:30am. Volunteers will travel through the county and assess the cleanliness of roads. Lunch will be provided after the survey. Please email lkummelt@kpwb.org to learn how you can keep our community beautiful!
· Calling All Student Singers – The MLK Community Choir wants to hear from you! Rehearsals begin Dec. 9, 1:00pm at Jennie Dean Elementary School in Manassas. Other rehearsal dates are January 6 and 12. Please email mlkcommunitychoir2018@gmail.com to learn how you can participate.
· Cleaning out your closets for the holidays? The wonderful folks at MADD are accepting donations of clean, gently used sneakers (no holes, please) through December! Shoes can be dropped off with Shelley at our Volunteer Prince William office. Please contact Shelley at (703) 369-5292 ext. 0 for more information.
· Serve Our Willing Warriors has numerous volunteer opportunities including Ambassador, Event Support/Coordination, Guest Services, House Prep and Grounds Support/Maintenance. These are great ways to say Thank You to our veterans for their sacrifices, and also help this wonderful organization spread the word on how they support our veterans. Please email volunteer@willingwarriors.org or visit willingwarriors.org for more information on these opportunities.
· The wonderful team at Prince William Health District will be holding a Volunteer Information Session on January 10, 2018, 10:30am-1:00pm at 8470 Kao Circle, Manassas 20110. You'll learn how you can improve health in our community by providing resources and health education. Please RSVP to bisrat.tesfagiorgis@vdh.virginia.gov.
Call to Action is a column written by Volunteer Prince William Director Mary Foley.
Post Your Email Notices, Press Releases, Event Fliers, and Photos
The FREE email packed with local news
The FREE email packed with local news
The FREE email packed with local news
Sign Up