Millions from I-66 E-ZPass lanes will go to benefit VRE Manassas line riders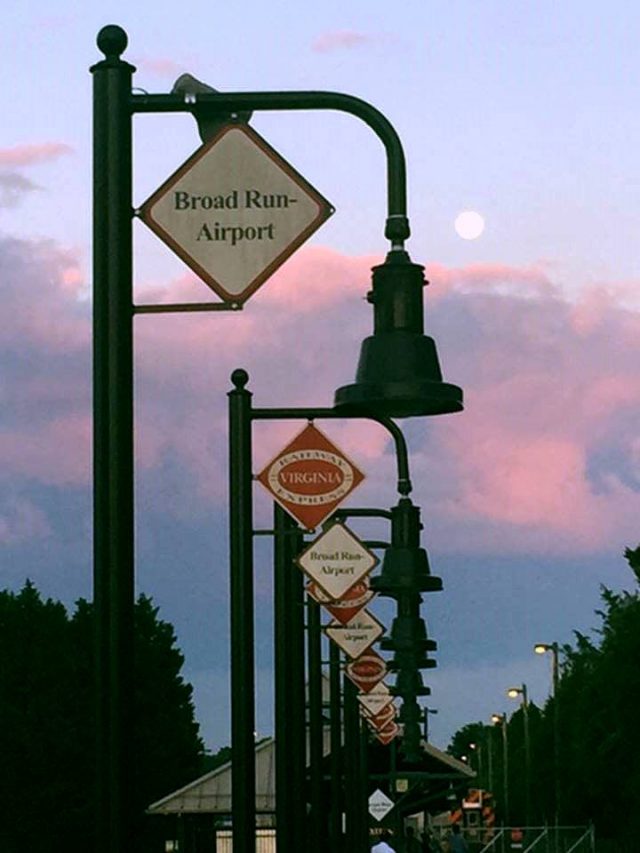 MANASSAS — Millions of dollars of improvements are coming to the Manassas line of Virginia Railway Express.
And it's all thanks to the Interstate 66 E-ZPass Express Lanes project.
With Gov. Terry McAuliffe's acceptance of $579 million from Express Mobility Partners — the operators of the I-66 E-ZPass Express Lanes — Virginia's commuter railroad will use $128 million of it to fund expansion projects at some of the system's busiest stations.
Broad Run station
This end-of-the-line station at Manassas Regional Airport catches commuters from as far away as Front Royal who chose to park and ride a train into Washington, D.C. versus using Metro or driving all the way into work.
Parking at this station is a bear, with drivers being forced to park along streets leading into and out of the station parking lot. Because this station is so over-utilized, leaders nixed a plan for a VRE extension to Gainesville or Haymarket.
As part of the Broad Run station expansion, two new storage tracks will be added to the storage yard, as the commuter railroad needs more places to park its growing number of rail cars and apparatus.
The new tracks will displace existing parking spaces at the station, which are already a commodity. Plans presented by VRE over the summer showed the parking lot expansion would bring 975 new and replacement spaces, increasing the total number of parking spaces at Broad Run to 1,975.
New rail cars
The additional storage space at Broad Run will mean that there will be room to park some nine new rail cars to be purchased.
The new cars will mean VRE will be able to run longer, eight-car trains on the Manassas line to keep up with demand.
Expanded platforms at Manassas station
Some of the funds will also go to lengthening the platforms at the Downtown Manassas station.
The longer platforms will mean the longer eight-car trains will be able to adequately serve riders who board at the Manassas Train Station.
Manassas Park garage
The new money will also mean Downtown Manassas will no longer be the only station on VRE's Manassas line west of Fairfax County with a parking deck.
A total of $26 million will be used to fund a new parking garage at the Manassas Park station. A $2.5 million study by VRE earlier this year showed the Manassas Park station, with its 600 parking spaces, 700 more are needed to meet the anticipated growth.
Real-time parking information
There isn't a VRE station within a two-mile drive of Interstate 66. So the railroad wants drivers on the highway to know their options when it comes to parking at one of the stations.
VRE will also invest $5 million in a real-time information service that will show how many parking spaces are available at stations along the Manassas line. The data will be displayed on electronic signs along the I-66 corridor.
"This way, if someone sees that there are 45 spaces left at Broad Run, they may decide to not sit in traffic and instead take the train," said VRE spokesman Joe Swartz.
The Commonwealth Transportation Board is expected to award the funds in January, about two weeks after the start of construction on E-ZPass Express Lanes outside the Capital Beltway, from Gainesville to Dunn Loring in Fairfax County.
It's also a win for Manassas and Prince William County.
"This exactly what our citizens are looking for when it comes to regional transportation growth," said Manassas Mayor Hal Parrish. "We're increasing our density around our VRE stations, and we're going with more vertical development in our city's downtown."
Parrish says increased capacity on VRE will also relieve stress on Metro, Washington, D.C.'s beleaguered subway system. On Monday, Metro closed a portion of its Red Line for a two-week repair, one of the longest of the three-year "SafeTrack" rebuilding program.
Expanding Route 28 in Prince William County and Manassas to match a widening project on Route 28 in Fairfax County is also needed to get traffic moving within the region, added Parrish.
Post Your Email Notices, Press Releases, Event Fliers, and Photos
The FREE email packed with local news
The FREE email packed with local news
The FREE email packed with local news
Sign Up