Support local shops, restaurants, and services for Small business Saturday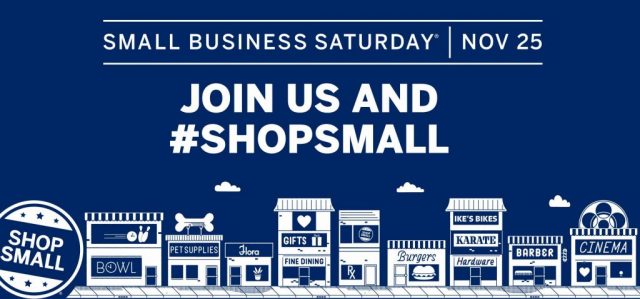 "Small Business Saturday" was launched in 2010 by American Express to encourage shoppers across America to focus a portion of their holiday shopping on small, local businesses. The program was initially aimed at helping main street businesses survive the economic downturn and cardholders were offered various perks for shopping small. "Small Business Saturday" has since evolved into an annual event featuring tens of thousands of participating shops, restaurants and service providers throughout the country.
Small businesses are the lifeblood of Manassas and significantly contribute to this historic City's modern beat. The revenues generated from these businesses are what helps enable the City to provide high-quality public services.
On Nov. 25, Historic Manassas Inc. will celebrate Small Business Saturday by "rolling out the blue carpet" for the local businesses. Events are planned throughout the morning to kick-off the local holiday season and discounts will be offered by many merchants. Come out on Saturday, November 25th and support the local small businesses of Historic Downtown Manassas on Shop Small Saturday!
Post Your Email Notices, Press Releases, Event Fliers, and Photos
The FREE email packed with local news
The FREE email packed with local news
The FREE email packed with local news
Sign Up