Virginia State Police crack down on HOV violators ahead of I-66 tolls inside Beltway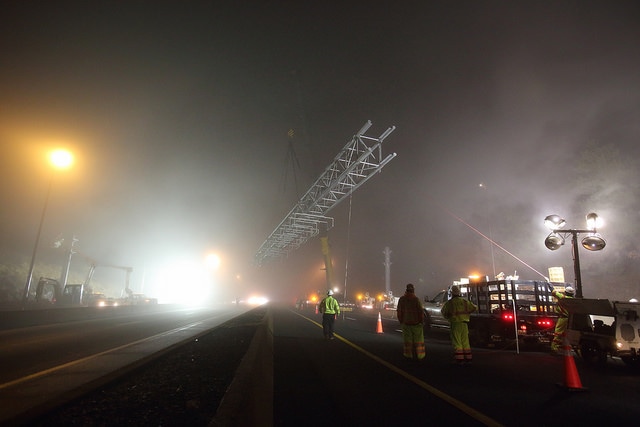 Virginia State Police targeted HOV violators on Interstate 66.
From a press release:
With the heaviest-travelled season of the year upon us, Virginia State Police initiated a traffic-safety HOV enforcement operation on Interstate 66 last Friday. The initiative was also in response to the numerous public complaints state police receives concerning abuse of the HOV lanes along the I-66 corridor in Northern Virginia.

During the morning and evening rush hours on Nov. 17, Virginia troopers issued the following summonses as a result of HOV violations on I-66:

1st offense HOV- 165 summonses
2nd offense HOV- 11 summonses
3rd offense HOV – 2 summonses

In addition, state police cited one driver for failing to wear a seatbelt and seven drivers for driving without a valid license. As a result of the traffic stops, state troopers also served two felony warrants and one misdemeanor warrants.
The stepped-up enforcement comes just as state highway officials prepare to user in tolls on new E-ZPass Express Lanes on I-66 inside the Capital Beltway.
Starting in "early December," according to the Virginia Department of Transportation, drivers who travel east on the highway between Dunn Loring and Washington, D.C. between the hours of 5:30 and 9 a.m. on weekdays, and in the reverse direction from 3 to 7 p.m. each weekday must have an E-ZPass because both lanes will be tolled.
Just as they are on express lanes on I-96 and 495, single drivers will pay a dynamic toll which will fluctuate depending on how much traffic is using the highway. Vehicles will two or more occupants may continue to use the lanes for free during these times with an E-ZPass Flex.
Today, only vehicles with two or more occupants are allowed on I-66 inside the beltway during the morning and afternoon rush hours.
The toll rules are in effect if you're traveling to and from Dulles Airport, or if you drive a hybrid car as there is no exemption based on clean special fuel license plate, according to VDOT.
However, motorcycles will still be able to travel for free without an E-Pass.
Post Your Email Notices, Press Releases, Event Fliers, and Photos
Subscribe to the weekday Breakfast Links email FREE!
Get
updates straight to your inbox.