Low prices don't make up for lack of customer service at new bargain basement retailer in Prince William County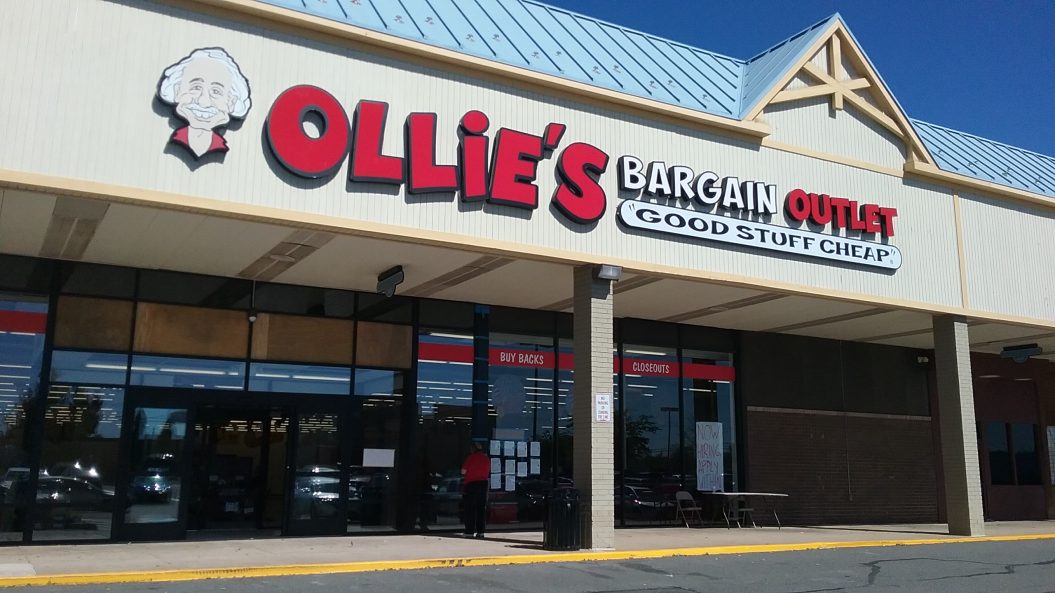 The money that you might have planned to save by shopping at the new Ollies discount store just outside Manassas will be offset by the time you'll spend in line.
I went to the new store on Sudley Road across from Manassas Mall at 2 p.m. Tuesday to return two glass food storage containers that didn't seal when closed. The shop was bustling with people shopping for Christmas, everything from foodstuffs to towels, books, to kitchen blenders.
With the two glass containers under my arms, I picked the shortest line I could find but still spent 25 minutes in line to make my return. As I stood there, one woman asked to speak to a manager to complain about the long wait.
"I'm not standing in this line anymore. This is ridiculous," she told the manager, Alma, as she pushed aside her cart full of merchandise and walked out of the store.
I continued to wait, and some of the people who had been in line behind me jumped into the next checkout line. Several minutes went by and I got my chance at the window.
I explained to the clerk that the seal on these containers didn't work properly and that I wanted to do return them. He promptly called his manager — the same manager that had taken the complaint from the woman who had just walked out of the store.
I waited, and I waited. The manager walked past the clerk and me twice. Then the clerk called the cashier next to him, Odell, who was nice enough to help. He told my clerk how to process the return, what buttons to press on the cash register.
At this point I'm thinking, finally, we can finish this transaction, and I'll move on with my day.
"I see you paid by credit card. Do you have your card on you," Odell asked.
"No, I'm sorry I don't," I replied.
Now, at this point I know I should have brought my credit card with me. However, when in this situation before, I've always been presented with the option of receiving store credit. Or a simple, "I'm sorry, but we cannot refund your money without the card."
But after 25 minutes of patiently waiting, I was not expecting this.
"Well, how do you expect us to give you your money back if you don't have your card?" he said.
After 25 minutes in line, by this time my patience has run out. Dumfounded someone would ask a question like that to a customer, I paused, and he filled the silence.
"You see, the way it works is you swipe your credit card, and then we refund…" he said.
"Don't ask me how you are going to refund my money. Give me store credit," I demanded, cutting him off mid-sentence.
Odell stepped back to his register to greet yet another line of people patiently waiting to pay.
"I'm going to call a manager, sir, and you don't need to get an attitude with me," he said as he began to help the next customer.
In the end, my $9.46 was refunded to me by way of a gift card. My time is something I'll never get back.
I recognize the fact that the store has been open only two weeks, however, I give the store a failing grade for its customer service and question whether I'll ever be back to the Manassas area location — no matter the bargains.
Post Your Email Notices, Press Releases, Event Fliers, and Photos
Subscribe to the weekday Breakfast Links email FREE!
Get
updates straight to your inbox.
Readers also enjoyed...
A word from our sponsors...