Danica Roem has ideas about how to fix Route 28. But do they translate into a road improvement plan?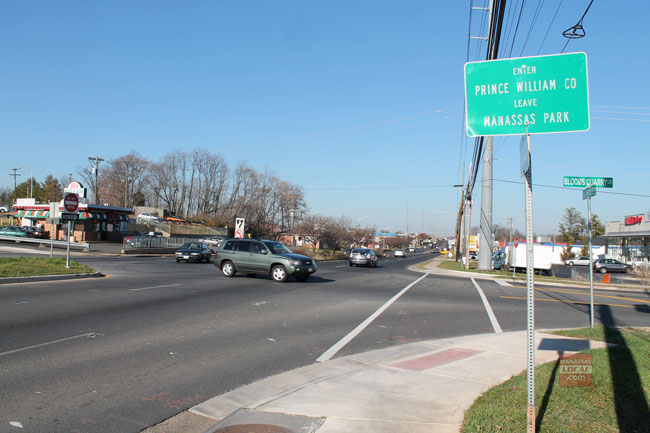 The morning after her historic win, Delegate-elect Danica Roem picked up the phone and began talking to local officials about moving forward on her top campaign promise: Fix Route 28.
The Democrat on Tuesday defeated Delegate Bob Marshall, who held the House District 13 seat since 1991. She has a lot of ideas on how to improve what's been dubbed the most congested road in Northern Virginia.
She wants to continue a project that began in the late 1990s to remove signal lights at four-way intersections, from Westfields Boulevard in Fairfax County to Route 7 in Loudoun County, and replace them with grade-separated interchanges.
The new junctions would be located south of Interstate 66, where the Northern Virginia Transportation Authority has funded the first phases of widening Route 28 from four to six lanes to the Prince William County line.
The work is needed especially at New Braddock Road — the worst bottleneck in the corridor where the lanes squeeze down from six to four.
In Prince William County, in what will be Roem's district come January, she also wants to put in a flyover bridge for people traveling south on Route 28 onto Orchard Bridge Drive, into a dense housing development there.
"I'm a lifelong Manassas resident, and I'm tired of putting up with it," Roem told a group of reporters on a conference call, speaking about gridlock on Route 28. "I disagree with the notion a delegate can't do much to fix it."
But do Roem's ideas translate into a road improvement plan? And, can a delegate really do much to fix the problem?
Roem's predecessor Marshall repeatedly told constituents about his idea of adding a reversible lane along Route 28 that would carry cars north into Fairfax County in the morning, and south into Prince William County each afternoon. But he also reminded them his plan never got much traction with state and county transportation officials, and so the reversible lane idea will probably leave alongside Marshall.
Unlike in the past when State Senator Chuck Colgan secured funding for the overpass at Routes 28 and 234 in Manassas, road projects today — thanks to Gov. Terry McAuliffe's SmartScale process — must be decided upon and approved by the Commonwealth Transportation Board in Richmond, and locally by the Northern Virginia Transportation Authority.
In addition to funding the early design work to widen Route 28 in Fairfax, the NVTA also funded a study to come up with four alternatives to improve traffic flow on the roadway in Prince William. They included widening the road and taking a massive $245 million to acquire nearly 100 commercial and private properties and a more favored extension of Godwin Drive that would serve as a bypass to the congested corridor.
"Operational improvements such as removing traffic signals and improving intersections are all great ideas, and some have been considered, but our research shows it doesn't solve the long-term problem," said Northern Virginia Transportation Authority Chairman Marty Nohe. "The main thing that we learned from our study is that we need more capacity for vehicles on Route 28."
Officials have a better chance at widening the road versus adding overpasses, or new transit service ssince the state has partnered with a private consortium to spend more than $1 billion over the next 50 years to improve transit options on I-66 along with adding new toll lanes to the highway.
And what about replacing signalized intersections with grade-separated interchanges in Prince William as they did in Fairfax County?
"There's no one size fits all solution," said Nohe. "North of 66, what you have on 28 a commercial corridor and an airport corridor [Dulles Airport]. South of 66 is a lot of residential and commercial development."
For many who live on or near Route 28 in the Yorkshire area Prince William, the four-lane road serves as their main street. The idea of removing signal lights, limiting road access, and taking away roadside businesses to widen the road doesn't sit well.
The NVTA staff plan to hold a meeting for newly elected officials to familiarize them with ongoing transportation projects before they head to the General Assembly in January.
Post Your Email Notices, Press Releases, Event Fliers, and Photos
Subscribe to the weekday Breakfast Links email FREE!
Get
updates straight to your inbox.