Ayala upsets Anderson in the 51st District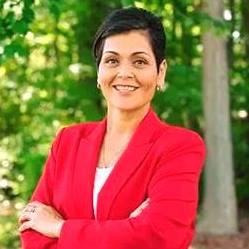 In an upset, political newcomer Hyla Ayala beat long-serving Delegate, Richard Anderson.
The Democrat won the 51st District that encompasses much of Prince William County by six points, beating Anderson who has served in the seat since 2009.
Ayala is a cybersecurity specialist by day and a community activist, as well as the President of the National Organization of Women Prince William County Chapter.
Anderson is a retired Air Force General who focused on veterans issues. He played an integral role in securing funding for a new veterans medical center to be located at Vint Hill and got legislation passed to curb texting and driving.
From a press release:
"I am so honored for the privilege to represent House District 51. I am humbled by the faith that my future constituents have placed in my candidacy and our message. I built my campaign on the promise of fair and equal representation of our community, in all of its wonderful diversity. I intend to make sure Richmond hears our local voices, especially as we fight to improve our schools, work toward long-term solutions to reduce traffic congestion and ensure affordable health care to those in need.

"In such endeavors, I look forward to expanding our coalition in making Prince William County an even better place to live, work and raise a family. As his constituent, I thank Delegate Anderson for his years of military and civilian service.

"After tonight, our work begins."
Post Your Email Notices, Press Releases, Event Fliers, and Photos
The FREE email packed with local news
The FREE email packed with local news
The FREE email packed with local news
Sign Up