Shots fired call prompts heavy police presence in Downtown Manassas
MANASSAS — Police swarmed Downtown Manassas about 4 p.m. after a report of shots fired.
A neighbor who lives on Main Street just south of the railroad tracks near the Manassas Museum called 911 to report hearing gunfire. Police were unable to find a gun. However, they were able to locate juveniles whom they believed were involved in the incident.
Police believe a pellet gun was used in the incident, according to city spokeswoman Patty Prince.
No one was injured.
Officers were posted near the intersection of Center and Main streets, and Liberty and West streets for the shots fired investigation.
About a block away on Liberty Street, police and fire and rescue crews were called to a separate incident at a water tower for a report of trespassing. It appeared police had one juvenile in custody.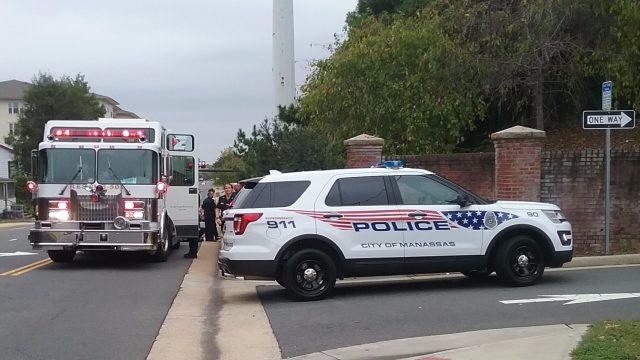 Post Your Email Notices, Press Releases, Event Fliers, and Photos
The FREE email packed with local news
The FREE email packed with local news
The FREE email packed with local news
Sign Up