Dumfries issues crackdown on unpaid parking tickets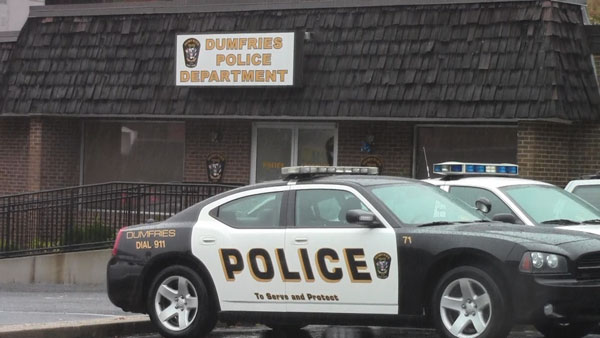 DUMFRIES — Dumfries residents have until September 3 to pay their unpaid parking tickets without facing additional fines.
An ordinance passed unanimously this month by the town council allows police to tow or install a boot on any vehicle that has three or more unpaid parking tickets. It also allows police to tow a vehicle or semi-trailer that has been idle for 10 days sitting private or public property, without the consent of the vehicle or property owner.
The ordinance sets fines for parking tickets at $25 to $100 and imposes an additional $200 fee if the payment is not postmarked and mailed to the town treasurer's office within 10 days of police issuing the ticket. If the 10th day falls on Saturday, Sunday, or a legal holiday, no penalty is imposed until the next business day, according to town documents (PDF).
Dumfries Police Chief Nicholas Esposito said there are 1,476 unpaid parking tickets in the town. That adds up to over $100,000 in lost revenue for the town, according to Mayor Jerry Foreman. The lost revenue has had an impact on the town's budget.
"I'm proud to say that, while I've been mayor, we've lowered property taxes," said Mayor Jerry Foreman. "The next thing we are going to talk about is raising taxes because we're not collecting the fees."
A total of 176 of those are repeat offenders with three or more parking tickets, added Esposito.
Dumfries attorney Kristi Caturano said the nonpayment of parking citations is a "big deal" in the town.
*A video of the Aug. 2, 2017, town council meeting and PDF documents posted to the town website were used as source material for this post.
Post Your Email Notices, Press Releases, Event Fliers, and Photos
Subscribe to the weekday Breakfast Links email FREE!
Get
updates straight to your inbox.