Kaine continues healthcare tour in Manassas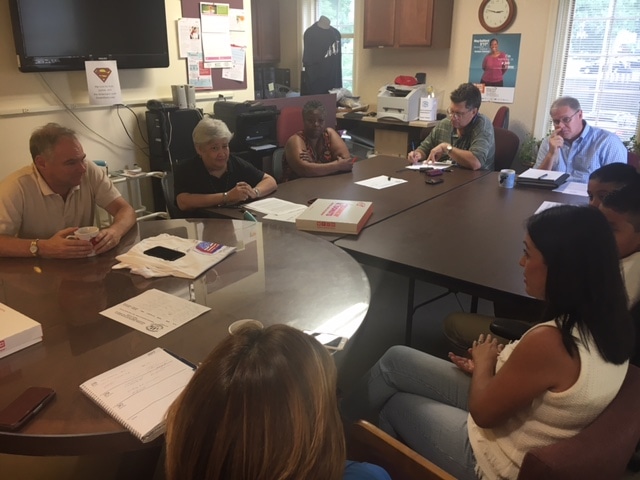 MANASSSAS — Tim Kaine came to the Independence Empowerment Center in Manassas on July 28 to discuss healthcare, and the to discuss the health care needs of individuals with disabilities.
The day after Republicans failed to repeal and replace Obamacare, Kaine issued this statement to Potomac Local in an email: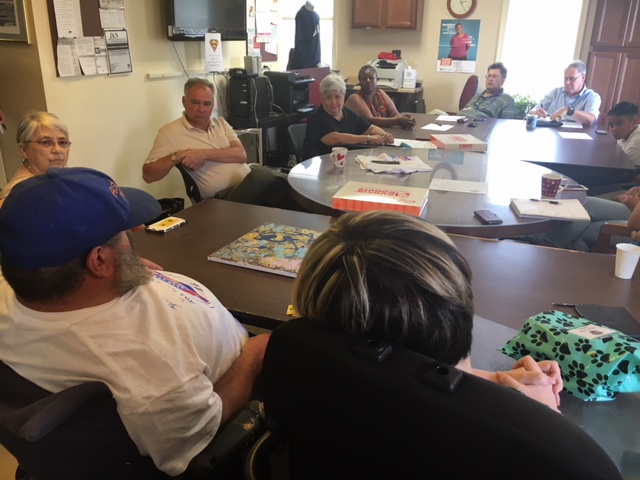 Through last night we were considering a drastic rewrite of the Affordable Care Act, some versions of which were going to dramatically cut Medicaid, which could greatly harm over 100,000 disabled Virginians. So I wanted to come here – because even though we, thank goodness, averted a catastrophe last night on the vote—we still have to find a way to work together to find improvements. While I've traveled the Commonwealth talking to Virginians, I have heard a lot about the importance of the Medicaid program at different phases of life whether it is for children or seniors or working age disabled adults. Now that we are through those repeal efforts and have stopped dramatic cuts to Medicaid, we need to sit down and work together to come up with solutions. I have a bill in that I think would reduce premiums. I have other colleagues that have bills in that are about cost control or access. We need to just get those bills on the table, debate, listen to one another and especially hear from the public. And if we do, we can pick the solutions that would make folks' lives better, not a repeal that would hurt people.
Post Your Email Notices, Press Releases, Event Fliers, and Photos
Subscribe to the weekday Breakfast Links email FREE!
Get
updates straight to your inbox.