Updated: Arrest made in stabbing, victim expected to survive
WOODBRIDGE — Fire and rescue crews were called to a fire in the basement of a house at 12100 block of Randall Drive in Woodbridge for a report of a house fire.
Crews reported smoke coming from on Randall Drive near the intersection of East Longview Drive, as they arrived on scene about 4:40 p.m.
Two children who were reported missing before rescue crews arrived were found with an adult female, according to initial reports.
A dog was found in the basement of the home.
Fire crews on the scene called for a second alarm.
More as we have it.
5 p.m.
The fire is out.
At least three people suffered smoke inhalation and will be treated at a local hospital.
Second-alarm fire units called to the scene given the all-clear.
5:23 p.m.
From Prince William police:
On July 27 at 4:24PM, officers responded to a residence located in the 1300 block of East Longview Dr in Woodbridge to investigate a reported stabbing. Officers arrived on scene and located the residence on fire and an adult woman suffering from stab wounds. The victim was transported to an area hospital with life-threatening injuries. Two children were also involved but were uninjured. The Department of Fire and Rescue responded to handle the fire. Three officers who entered the home to check on potentially more victims are being transported and treated for smoke inhalation. The suspect is in custody. More information will be released when available.
6:30 p.m.
A total of 10 adults, two children, and two pets were displaced from the home when a fire broke out.
The American Red Cross was called to assist the family.
Police tell us a dog found inside the home after the fire is OK.
Police closed a portion of Long View Drive in front of the house where the victim was stabbed. The closure snarled traffic on multiple neighborhood side streets to include Bayside Avenue and Mount Pleasant Road.
9 p.m.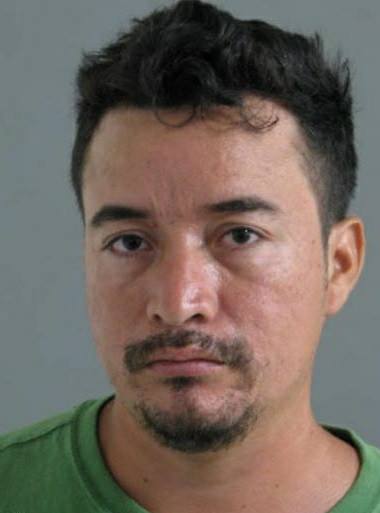 From Prince William police:
Stabbing | House Fire *ARREST – Detectives have charged Noel Antonio QUINTEROS-RAMIREZ, age 30, with 1 count of malicious wounding. Additional charges are pending. Two of the officers remain hospitalized, the third has been released. The victim, an adult woman – no further information at this time, is expected to survive her injuries. The cause of the fire and details surrounding the assault are still under investigation. More information will be released when available as the investigation continues.
Updated 4:30 p.m. July 28, 2017
This just in from the Prince William County Fire Marshal's Office, more charges for the suspect in the stabbing incident. From a press release: Charged with § 18.2-77. Burning or destroying dwelling house, etc. (Felony)
From a press release: Charged with § 18.2-77. Burning or destroying dwelling house, etc. (Felony)
Charged with § 18.2-77. Burning or destroying dwelling house, etc. (Felony)
Post Your Email Notices, Press Releases, Event Fliers, and Photos
The FREE email packed with local news
The FREE email packed with local news
The FREE email packed with local news
Sign Up